Middle Eastern art and politics: Prof. Dr. Hanan Toukan discusses her book The Politics of Art: Dissent and Cultural Diplomacy in Lebanon, Palestine and Jordan at NYU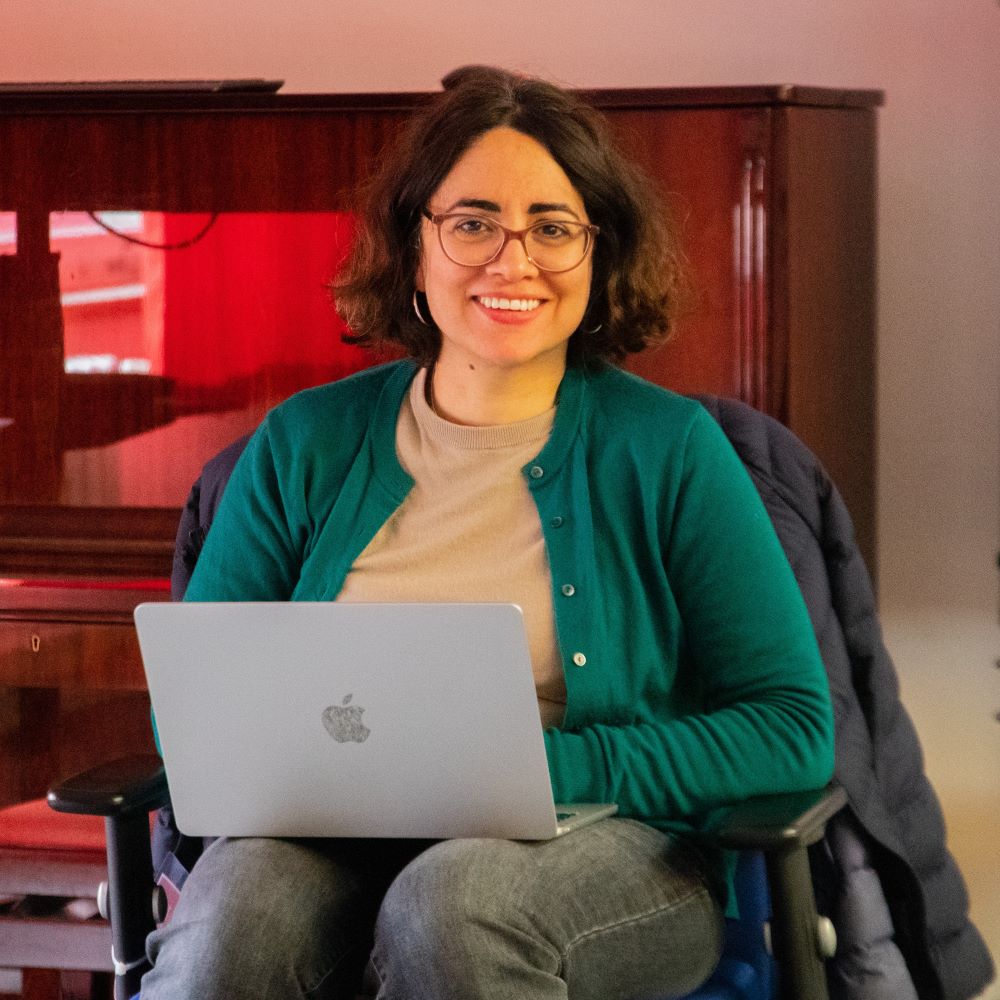 Prof. Dr.
Hanan Toukan
recently gave an online
talk at NYU
about her 2021 book
The Politics of Art: Dissent and Cultural Diplomacy in Lebanon, Palestine and Jordan
. The book explores the relationship between artistic production and international politics in the Middle East and North Africa. In particular it looks at the role of Euro-American cultural funding that was distributed under the rubric of "democratization and civil society" projects in the aftermath of 9/11 and the role they tried to play in shaping specific art practices and the discourses that surround them, both domestically in the region and in western cultural centers.
One of the arguments Toukan makes throughout the book is that "it's important to see art as art, but it's also important for us to arm ourselves as spectators of art in understanding what artworks and therefore what stories, what narratives, and what histories get to be told and consumed in museums and galleries."
"The book focuses on structures of power in the art world," Toukan explains, "such as the institutions—educational, cultural, financial, and otherwise—that constitute it, especially the cultural funders, German and others, that use 'artspeak' to supposedly endorse a certain kind of humanity in the region. What the book demonstrates is that western cultural funding for the arts was and continues to be part and parcel of foreign policy in the region, it is therefore ideological in nature and hegemonic in form."
In recent years, there has been a dramatic shift in the types of institutions that support art from, in, and about the Arab World. In the past, organizations like the German Goethe Institute, the French Culture Center, or USAID were significant in funding Arab art, with their own strategic objectives often tied up with the geopolitical economy of cultural production, but most importantly international relations that end up instrumentalizing art for social and political purposes. However, Toukan explains, "Today some of the biggest Arab art players are the Arab Gulf countries—Saudi Arabia, Qatar, and the United Arab Emirates. And one of the urgent topics that took up a lot of the conversation in the Q&A of the NYU talk was, 'What happens when you have other players now on the scene too, with their immense support, financial, technical at a time when European museums are undergoing financial crises themselves?'"
She continues, "What makes Arab and Global South funding so much more attractive to young artists from the region? Why do they increasingly see the European cultural centers as no longer so central or important to an artist's career? Why do they see Europe as an outmoded remnant of an empire, lacking in sufficient funding or even relevant discourse about art and culture?" These are tremendous shifts taking place.
A topic that will become even more urgent in the coming years, Toukan predicts, is the question of how "the declining legitimacy of liberal democratic notions of rights in the region" will be reflected in Middle Eastern art, especially in a climate in which artists are increasingly cynical toward western historical understandings of art from the region.
"As a whole," she concludes, "the book argues that art is a site of not only aesthetic value and appeal but also identity formation and thereby claim making. It is an open site of negotiation that can be emancipatory, but because of that, it's an inherently contentious site as well."
In addition to presenting her work to scholars around the world, Toukan has also assigned her book and other publications to the courses she teaches at BCB. An experienced researcher in ethnography and archival analysis with many publications to her name, she aims to bring her expertise into the classroom as one opinion amongst many. "I think students should be exposed to all the diversity of opinion," she explains. "It's important that we continue to strive towards as much exposure as possible, even—and especially—when information makes us uncomfortable."
In an ever-evolving art landscape, Toukan's insights prompt the examination of the complex relationship between art and politics.
Post Date:
11-16-2023