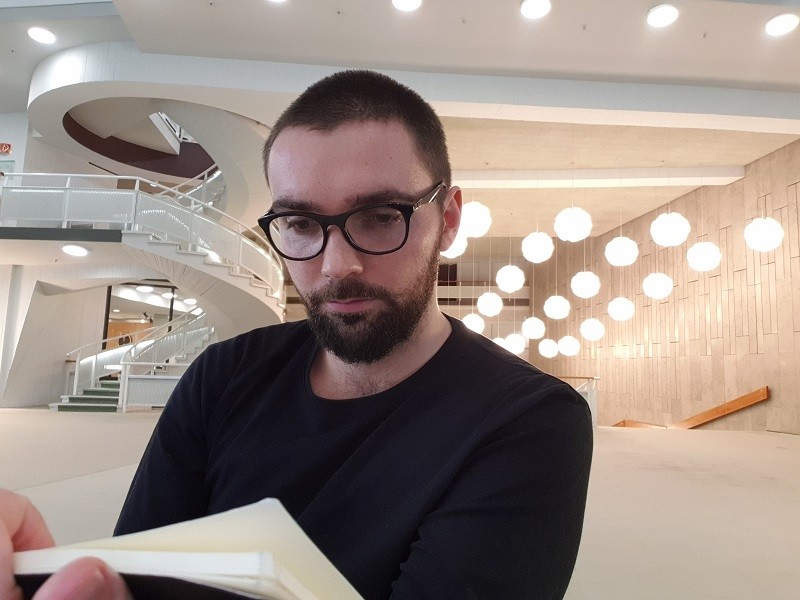 Alwin Franke
Germany
MA and MPhil
Columbia University
Alwin Franke received his Bachelor of Arts in Comparative Literature from Freie Universität Berlin and his MA and MPhil from Columbia University, where is is currently a doctoral candidate.
Informed by critical theory, media archeology, and the history of science, Alwin is interested in the intersection of literature, anthropology, and the sciences. His further interests include the history of Marxist and psychoanalytical thought, theories of cognitive-cultural capitalism, and postcolonial studies.
In his dissertation, tentatively titled "Back Behind the Origin: Symbolic Logic, Financial Capital, and Literary Modernism," Alwin explores the entangled histories of modern symbolic logic, the sign-logic of financial capitalism, and an 'epochal' fascination with grounds and origins in the literary and critical prose of Robert Musil, Hermann Broch, Carl Einstein, Alfred Sohn-Rethel, and Theodor W. Adorno.
Alwin has translated essays by Gayatri Spivak, Maurizio Lazzarato, Tom Holert, and Joseph Vogl. In addition to his academic projects, he has worked as editor for
Tribes Magazine
and as assistant to filmmaker Hito Steyerl.
Alwin has been awarded fellowships by the Hans-Böckler-Stiftung, Fulbright, and DAAD.
Contact
Alwin Franke (PhD candidate)
German Language and Literature
a.franke[at]berlin.bard.edu