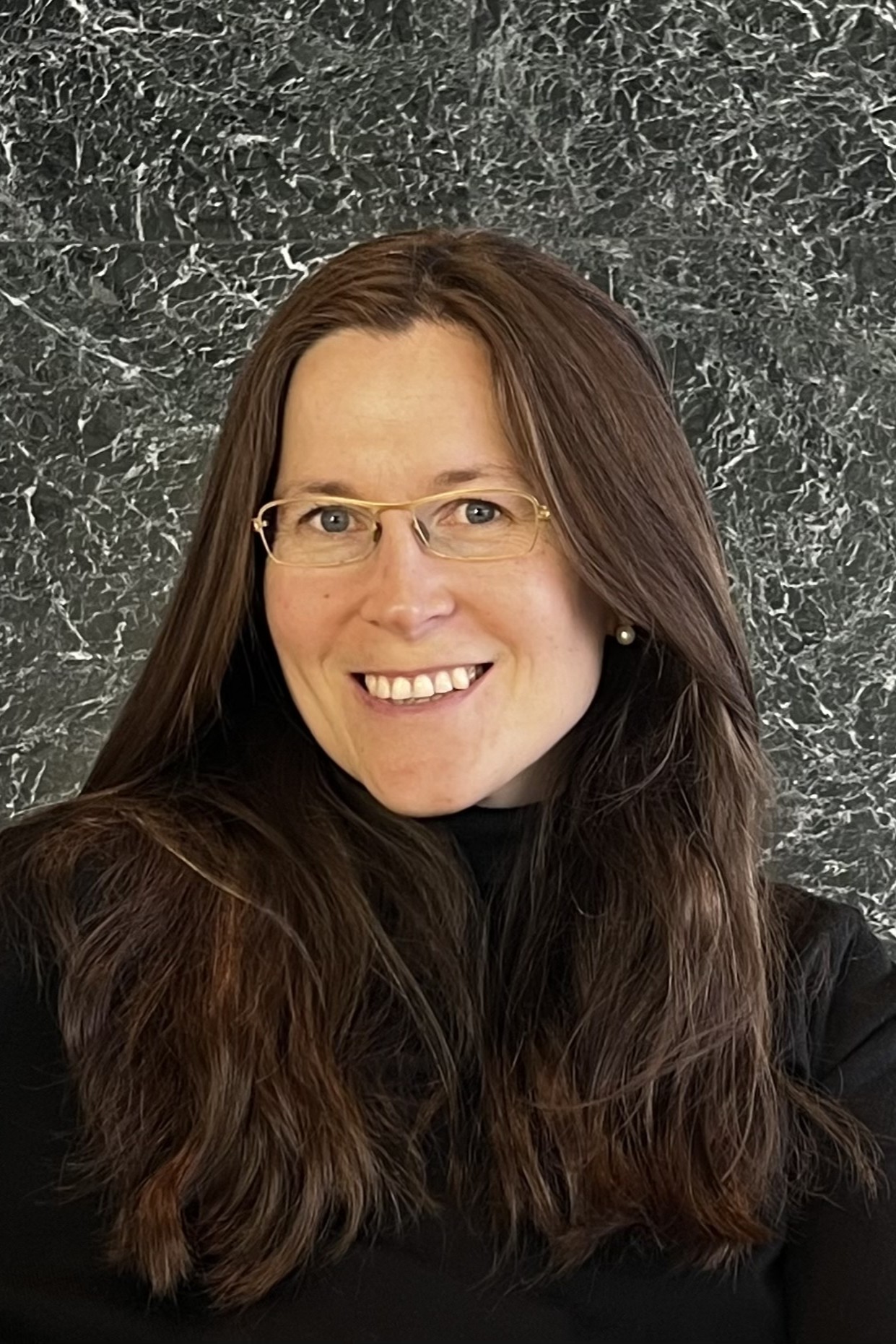 Aya Soika
Germany
PhD in Art History
University of Cambridge
Prof. Dr. Aya Soika was brought up and educated in Berlin, where she studied Art History, Classical Archaeology and Literature (Humboldt University, 1994 – 1997). She then went on to complete a PhD in History of Art at the University of Cambridge (King's College, 1997 – 2001) where she also held a Research Fellowship (New Hall, 2001 – 2005), and a Temporary Lectureship at the Department of History of Art (2003 – 2004). At Cambridge she taught at undergraduate (B.A.) and graduate level (M.Phil.), and was Director of Studies for various Cambridge colleges. Aya started teaching for Bard College Berlin as a visiting lecturer in 2002, and joined the faculty in October 2005. Her main area of research interest lies in the field of German Expressionism, European Modernism and Avantgarde Art and Culture.
General Teaching Interests:
German Visual Culture in the 19th, 20th and 21st Century
"Modernism" and its Theories; "Primitivism" and the Display and Reception of non-European objects
The Role of Conoisseurship Past and Present, Painting Conservation
Berlin: Museums & Art Collections, Architecture, Urban Space, Memorial Culture
Research & Publications:
Aya's research interests are focussed on early twentieth-century European modernism and German art and its reception histories. She has published the two volume
Catalogue Raisonné
of the oil paintings of Expressionist painter Max Pechstein, a biography of Pechstein's life (together with her husband, the historian Bernhard Fulda) and a catalogue of the artist's and his wife's journey to the South Seas. Among her publications on the
Brücke
group are a study on the former members of the group during the First World War (2014, single-authored) and during the Third Reich (2019, co-authored with Meike Hoffmann, accompanying the exhibition at the Brücke Museum
which she co-curated
). She was co-curator of the Nolde exhibition at the Nationalgalerie / Hamburger Bahnhof in 2019 and co-editor of the two accompanying exhibition catalogues (with Bernard Fulda and Christian Ring). She is also the co-founder of the newly created Arbeitskreis Werkverzeichnis (Working Group
Catalogue Raisonnés
, with Gesa Jeuthe, Anja Tiedemann and Eva Wiederkehr Sladeczek).
Classes Taught at Bard College Berlin:
Modern Movements in the Visual Arts; Collecting, Curating, Critiquing (with
Andrea Meyer
, TU Berlin); German Art and Identity; Curatorial Practice, Past and Present; Art and National Socialism (with
Andrea Meyer
, TU Berlin); Art Production in the Modern Age (with
Andrea Meyer
, TU Berlin); Art and the First World War (with
Andrea Meyer
, TU Berlin); What is (Modern) Art?; Cultures of Display: The Berlin Art Museums (with
Andrea Meyer
, TU Berlin); Platonic concepts in Art; Representation; The Cult of the Artist; Romantics, Realists, Revolutionaries: Nineteenth Century Art; The Challenge of the Avantgarde; Words and Images: Manifestos of the Avantgarde (co-taught with literature historian
Laura Scuriatti
); Paths to the Absolute: Abstraction in Art German Visual Culture, 1900 – 1937
Books and Exhibition Catalogues:
Emil Nolde – eine deutsche Legende. Der Künstler im Nationalsozialismus. Essay- und Bildband. [English book title: Emil Nolde. The Artist during the Third Reich] Munich/London/New York: Prestel Verlag 2019. German and English editions. Co-editor, together with Bernhard Fulda and Christian Ring for Nationalgalerie der Staatlichen Museen zu Berlin and Nolde Stiftung Seebüll. Published on the occasion of an exhibition at the Nationalgalerie der Staatlichen Museen zu Berlin in Hamburger Bahnhof (12.04.-15.09.2019) [Co-Curator of the Exhibition of the same title, with Bernhard Fulda and Christian Ring]
Emil Nolde – eine deutsche Legende. Der Künstler im Nationalsozialismus. Chronik und Dokumente. Munich/London/New York: Prestel Verlag 2019. German edition only. Chronology of the years 1927–1967, discussion of 103 documents. Co-author, together with Bernhard Fulda. Co-editor, together with Bernhard Fulda and Christian Ring for Nationalgalerie der Staatlichen Museen zu Berlin and Nolde Stiftung Seebüll. Published on the occasion of the exhibition at the Nationalgalerie der Staatlichen Museen zu Berlin in Hamburger Bahnhof (12.04.-15.09.2019)
Flucht in die Bilder? Die Künstler der Brücke im Nationalsozialismus. Munich: Hirmer Verlag 2019. German and English editions. Study of the lives and work of Erich Heckel, Ernst Ludwig Kirchner, Max Pechstein and Karl Schmidt-Rottluff during the period 1933 – ca. 1948. Co-author, together with Meike Hoffmann (single author of chapters 1-6, 9 chapters in total). Co-editor, together with Meike Hoffmann and Lisa Marei Schmidt for the Brücke Museum, Berlin. The book accompanies the exhibition at the Brücke-Museum and the Kunsthaus Dahlem, Berlin (24.04.-11./18.08.2019) [Co-Curator of the Exhibition of the same title, with Meike Hoffmann und Lisa Marei Schmidt]
Der Traum vom Paradies. Max und Lotte Pechsteins Reise in die Südsee. Bielefeld: Kerber Verlag 2016. Single authored monograph: Study of the artist's trip to the German South Seas in summer 1914, including transcriptions of his and his wife's travel diaries, 224 pages. Edited by Kunstsammlungen Zwickau. Published on the occasion of the exhibition at Kunstsammlungen Zwickau (09.07- 03.10.2016) and Städtisches Kunstmuseum Spendhaus Reutlingen (29.10. 2016 – 22.01.2017) [Co-Curator of the Exhibition of the same title, with Petra Lewey]
Weltenbruch. Die Künstler der Brücke im Ersten Weltkrieg. 1914-1918. Munich/London/New York: Prestel Verlag 2014. Single authored monograph: Study of the Artists of the former group Die Brücke during the First World War, 240 pages. Edited by Magdalena M. Moeller for Brücke Museum, Berlin. Published on the occasion of an exhibition of the same title at Brücke Museum, Berlin (1.08.2014-16.11.2014) [Co-Curator of the Exhibition of the same title, with Magdalena Moeller]
Max Pechstein. The Rise and Fall of Expressionism. Part of the Series: Interdisciplinary German Cultural Studies. Berlin/New York: De Gruyter 2012. Biography on the German Expressionist artist Max Pechstein. Co-authored monograph, together with Bernhard Fulda, 432 pages
Max Pechstein. Das Werkverzeichnis der Ölgemälde. Munich: Hirmer Verlag 2011, Vol. 1: 1905 – 1918. Vol. 2: 1919-1954. Catalogue Raisonné of Max Pechstein's paintings, 1188 pages, including 1243 entries, as well as essays on reception history, collectors and Œuvre of Max Pechstein. Single authored monograph/catalogue, ed. Max Pechstein-Urheberrechtsgemeinschaft
Max Pechstein, Ein Expressionist aus Leidenschaft. Retrospektive. Munich: Hirmer Verlag 2010. Co-editor, together with Peter Thurmann and Andrea Madesta. Exh.-Cat. Kunsthalle zu Kiel (19.09.2010–09.01.2011), Kunstforum Ostdeutsche Galerie Regensburg (6.3. – 26.6.2011), Kunstmuseum Ahlen (10.07.–30.10.2011)
Sonderband Gruppe und Individuum in der Künstlergemeinschaft Brücke. 100 Jahre Brücke. Neueste Forschung. Jahrbuch der Dresdner Gemäldesammlungen. Volume of essays, proceedings of the conference on the occasion of the 100th anniversary of the foundation of the group in 2005. Co-editor (Redaktion), together with Birgit Dalbajewa und Konstanze Rudert, Berlin and Dresden 2007 [Co-organisor of the Conference of the same title, with Birgit Dalbajewa und Konstanze Rudert]
Expresionismo Brücke. Symposium No 4. Ed. Aya Soika, Fundación Colección Thyssen-Bornemisza, Madrid 2005 (in Spanish, the symposium was organized by Javier Arnaldo)
Articles and contributions to exhibition catalogues and edited volumes:
"Emil Nolde im Bundeskanzleramt. Zur Wandelbarkeit historischer Bewertungen". In: Historische Urteilskraft 02. Das Magazin des Deutschen Historischen Museums, ed. by Raphael Gross, Stiftung Deutsches Historisches Museum, Munich: Beck 2020, pp. 34-38 (separate English translation)
"Max Pechsteins Rahmen". In: Unzertrennlich. Rahmen und Bilder der Brücke-Künstler, ed. by Werner Murrer, Lisa Marei Schmidt, Daniel J. Schreiber, Ausst.-Kat./Exh.-Cat. Brücke-Museum, Berlin, Buchheim Museum, Bernried, Munich: Hirmer 2020, pp. 420-432
"Ada Noldes 'Jahre der Kämpfe'. Das Streben nach Anerkennung in der NS-Zeit". In: Ada Nolde. "Meine vielgeliebte". Muse und Managerin Emil Noldes, ed. by Astrid Becker, Christian Ring, Nolde Stiftung Seebüll, Leipzig: Klinkhardt & Biermann 2019, pp. 178-189
"Emil Nolde und die Ausstellung 'Entartete Kunst'". In: Emil Nolde in seiner Zeit. Im Nationalsozialismus, Tagungsband zum Symposium veranstaltet von der Stiftung Seebüll Ada und Emil Nolde in Kooperation mit der 'Frankfurter Allgemeinen Zeitung',ed. by Christian Ring, Nolde Stiftung Seebüll, Munich/London/New York: Prestel 2019, pp. 30-53
"Ein Exklusivvertrag mit Folgen. Max Pechstein und Wolfgang Gurlitt". In: Wolfgang Gurlitt. Zauberprinz. Kunsthändler-Sammler, Exh.-Cat. Lentos Kunstmuseum Linz und Museum im Kulturspeicher Würzburg, Munich: Hirmer Verlag 2019, pp. 177/181-185
"Erich Heckels Madonna von Ostende. Eine vergessene Ikone des Berliner Kronprinzenpalais." In: Jahrbuch der Berliner Museen, ed. by Staatliche Museen zu Berlin, vol. 58 (2016), Berlin: Gebrüder Mann Verlag 2019, pp. 101-115
"Ein Künstler reagiert. Emil Nolde und die Ausstellung Twentieth Century German Art." In: London 1938. Defending ›Degenerate‹ Art. Mit Kandinsky, Liebermann und Nolde gegen Hitler, ed. by Lucy Wasensteiner and Martin Faas, Exh.-Cat. The Wiener Library for the Study of the Holocaust & Genocide, London; Liebermann-Villa, Berlin, Wädenswil: Nimbus Verlag 2018, pp. 201–207 (bilingual German/English edition)
"Emil Noldes Südsee-Aquarelle im kolonialen Kontext". In: Sønderjylland-Schleswig Kolonial – Eine Spurenlese, ed. by Marco L. Petersen, University of Southern Denmark Studies in History and Social Sciences, Bd. 569, Syddansk Universitetsforlag, Odense 2018, Chapter 15, pp. 277-304 (bilingual German/English edition, with English summary)
'Max Pechstein'. In: Allgemeines Künstler Lexikon (AKL). Ed. Bénédicte Savoy, Andreas Beyer and Wolf Tegethoff, De Gruyter: Berlin / New York 2018, pp. 494-497
'Künstlerreisen in die Südsee. Emil Nolde und Max Pechstein'. In: Inspiration des Fremden. Die Brücke-Maler und die außereuropäische Kunst. Almanach der Brücke, vol. 4. Ed. Kunstmuseum Moritzburg. On the occasion of an exhinition of the same title at Kunstmuseum Moritzburg Halle / Saale (13.11.2016-29.01.2017), Sandstein Verlag: Dresden, S. 105-113
"Erich Heckel's Gemälde Atelierszene, 1911 / Steine, 1939". Staatliche Kunstsammlungen Dresden, Albertinum. In: Patrimonia (Schriftenreihe der Kulturstiftung der Länder, ed. Kulturstiftung der Länder und den Staatlichen Kunstsammlungen Dresden), 2017, S. 16-30
'The Sale of Emil Nolde's New Guinea Watercolours to the German Imperial Colonial Office'. In: Tributes to Jean Michel Massing, ed. by Phillip Lindley and Mark Stocker, Turnhout: Brepols/Harvey Miller Publishers, pp. 255-268
Five short essays on the provenance of paintings from the (former) Berlin Nationalgalerie Expressionist collection (by Lyonel Feininger, Erich Heckel, Ernst Ludwig Kirchner, Franz Marc and Emil Nolde). In: Die schwarzen Jahre: Kunstwerke in den Jahren 1933 bis 1945, ed. Dieter Scholz and Maria Obenaus. The publication accompanies an exhibition of the same title at Hamburger Bahnhof/Museum für Gegenwart, Berlin (21.11.2015 – 21.08.2016), pp. 71-75, 107-109, 114-117, 121-124, 129-131
"Ernst Ludwig Kirchner, Das Bad des Kranken (Der barmherzige Samariter), 1917 (Private Collection)"; "Erich Heckel, Der barmherzige Samariter, Holzschnitt-Triptychon, 1915 (Brücke-Museum, Berlin)". In: CARITAS. Nächstenliebe von den Frühen Christen bis zur Gegenwart. Exhibition catalogue of Diözesanmuseum Paderborn (23.07.2015 – 13.12.2015), Petersberg 2015: Michael Imhof Verlag, pp. 630, 631, 634
"Die doppelt bemalte Leinwand im Werk der Brücke". In: Der doppelte Kirchner. Die zwei Seiten der Leinwand. Exhibition catalogue of Kunsthalle Mannheim (06.02.2015 – 31.05.2015) and Kirchner Museum Davos (21.06.2015 – 08.11.2015), ed. Inge Herold, Ulrike Lorenz and Thorsten Sadowsky, Cologne 2015: Wienand Verlag, pp. 124-133 (German and English edition)
"Max Pechstein: Auf der Suche nach einem baltischen Arkadien". In: Zwei Männer – ein Meer. Pechstein und Schmidt-Rottluff an der Ostsee. Exhibition catalogue of Pommersches Landesmuseum Greifswald (29.03. – 28.06.2015), ed. Birte Frenssen, Greifswald 2015, pp. 11-37
Eleven short essays on works from the Neue Nationalgalerie Expressionist collection. Ernst Ludwig Kirchner (Stehende, 1912, wood sculpture; Badende am Strand, 1913; Potsdamer Platz, 1914; Belle-Alliance-Platz, 1914;Rheinbrücke bei Köln, 1914; Atelierecke, 1919/20; Zwei weibliche Akte, 1921; Wiesenblumen und Katze, 1931/32), Max Pechstein (Sitzendes Mädchen, 1910; Sommer in den Dünen, 1911; Am Strand von Nidden, 1911; Doppelbildnis, 1910), Otto Mueller (Zwei Mädchen, 1925/28), Erich Heckel (Selbstbildnis, 1919), Emil Nolde (Pfingsten, 1909; Papua-Jünglinge, 1914; Die Sünderin, 1926) and Karl Schmidt-Rottluff (Bildnis Walter Niemeyer, 1921). In: Moderne Zeiten. Die Nationalgalerie der Staatlichen Museen zu Berlin zu Gast in der Kunsthalle Würth Schwäbisch Hall,ed. C. Sylvia Weber, Udo Kittelmann, Dieter Scholz, as part of exhibition of the same title (23.05. – 01.5.2015), Künzelsau: Swiridoff Verlag, pp. 56-57, 66-69, 70-77, 80-83, 86-93, 166-167, 188-189 (English and Hebrew translation for the exhibition catalogue Twilight Over Berlin: Masterworks from the Nationalgalerie, 1905-1945, The Israel Museum, Jerusalem, 20.10.2015 – 07.06.2016)
'Emil Nolde and the national-socialist dictatorship'. In: Degenerate Art: The Attack on Modern Art in Nazi Germany, 1937. Exhibition catalogue of Neue Galerie, New York (13.03.2014 – 30.6.2014), ed. Olaf Peters, Munich, London, New York: Prestel Publishing 2014, pp. 184-193 [with Bernhard Fulda]. Translated into Swedish : '"Han är i själva verket tyskarnas tysk". Emil Nolde och Nazidiktaturen'. In: Emil Nolde – Färgstormar, Exhibition catalogue of Prins Eugens Waldemarsudde (07.03.2015 – 30.08.2015) and Göteborgs Kunstmuseum (03.10.2015 – 17.01.2016), ed. Karin Sidén, Catrin Lundeberg, Christian Ring, Stockholm: Carlsson bokförlag 2015, pp. 105-112
'"Deutscher bis ins tiefste Geheimnis seines Geblüts" Emil Nolde und die nationalsozialistische Diktatur'. In: Emil Nolde, Retrospektive. Exhibition catalogue of Städel Museum, Frankfurt am Main 05.03. – 09.06.2014) and Louisiana Museum of Modern Art, Humblebaek (05.07.-19.10.2014), ed. Felix Krämer, Munich, London, New York: Prestel Publishing 2014, pp. 45-55 [with Bernhard Fulda]. Translated into English and Danish: '"German down to the deepest mystery of his origins." Emil Nolde and the National Socialist Dictatorship'. In: Emil Nolde. Retrospective, pp. 45-55; '"Tysk Ind I Sit Blods Dybeste Hemelighed". Emil Nolde Og Det National-Socialistiske Diktatur'. In: Emil Nolde. Liv Og Vaerk, as above, pp. 45-55
'Das Leben Christi / The Life of Christ, 1911-12'; 'Schlachtfeld / Battlefield, 1913'. Catalogue texts on nine-part polyptych and painting. In: Emil Nolde, Retrospective (as above), pp. 248, 253
'Die Originalität der Brücke'. In: Zeitschrift für Kunsttechnologie und Konservierung (ZKK), Heft 1/2013 (Werner'sche Verlagsgesellschaft, Worms), pp. 77-90
'Heckel im Ersten Weltkrieg'. In: Erich Heckel – Der große Expressionist: Werke aus dem Brücke-Museum Berlin. Exhibition catalogue of Stadthalle Balingen (29.06.2013 – 29.09.2013), ed. Magdalena M. Moeller, Munich: Hirmer Verlag 2013, pp. 184-189
'Max Pechstein, ein "Maler Tourist". "Allein, Allein, in einer noch nicht verfälschten Einheit von Mensch und Natur"'. In: Max Pechstein auf Reisen. Utopie und Wirklichkeit. Exhibition catalogue of Kunsthaus Stade (16.09.2012 – 20.01.2013), Kunstsammlungen Zwickau (9.02. – 12.05.2013), Museum im Kulturspeicher Würzburg (01.06. – 01.09.2013), Munich: Hirmer Verlag 2012, pp. 28-34
'Max Pechsteins "Erinnerungen"'. In: Max Pechstein auf Reisen. Utopie und Wirklichkeit. Exhibition catalogue of Kunsthaus Stade (16.09.2012 – 20.01.2013), Kunstsammlungen Zwickau (9.02. – 12.05.2013), Museum im Kulturspeicher Würzburg (01.06. – 01.09.2013), Munich: Hirmer Verlag 2012, pp. 22-26 [with Bernhard Fulda]
'Max Pechstein und die Literatur'. In: Wort wird Bild. Illustrationen der "Brücke"-Maler. Almanach der Brücke 2. Ed. Hermann Gerlinger and Katja Schneider. Published on the occasion of an exhibition with the same title at Stiftung Moritzburg, Kunstmuseum des Landes Sachsen Anhalt, Halle (05.02.2012 – 03.06.2012), Munich: Hirmer Verlag 2012, pp. 109-111
'Max Pechsteins letzter "Erinnerungsdank an die versunkene Pracht der Südsee" '. In: Die Brücke und der Exotismus: Bilder des Anderen. Ed. Ralph Melcher and Christoph Wagner. Berlin: Gebrüder Mann Verlag 2011, pp. 76-8
Max Pechstein, Ein Expressionist aus Leidenschaft. Retrospektive. Exhibition catalogue of Kunsthalle zu Kiel (19.9.2010 – 09.01.2011), Kunstforum Ostdeutsche Galerie Regensburg (6.3. – 26.6.2011), Kunstmuseum Ahlen (10.07. – 30.10.2011), ed. Aya Soika, together with Andrea Madesta and Peter Thurmann, Munich: Hirmer Verlag 2010
'Erich Heckel im Ersten Weltkrieg'. In: Erich Heckel. Aufbruch und Tradition. Eine Retrospektive. Exhibition catalogue Schleswig Schloss Gottdorf (16.05.2010 - 29.08.2010), Brücke-Museum, Berlin (19.09.2010 - 16.01.2011), ed. Magdalena M. Moeller, Munich: Hirmer Verlag 2010, pp. 78-87
'Im Kreis von Freunden: Max Pechstein und die Förderer seiner Kunst'. In: Gemeinsames Ziel und eigene Wege. Die "Brücke" und ihr Nachwirken. Almanach der Brücke 1. Ed. Hermann Gerlinger and Katja Schneider, Munich: Hirmer Verlag 2010, pp. 78-89
'"Um die guten Franzosen kennen zu lernen, muß man nach Deutschland gehen!" Max Pechstein und die französische Moderne'. In: Deutscher Expressionismus. 1905-1913. Brücke-Museum Berlin. 150 Meisterwerke. Exhibition catalogue Groninger Museum (13.12.2009 - 11.04.2010), ed. Magdalena M. Moeller and Marietta Jansen, Munich: Hirmer Verlag 2009, pp. 45-55 (German and Dutch Edition)
'Max Pechstein, der "Führer" der "Brücke"', Anmerkungen zur zeitgenössischen Rezeption'. In: Neue Forschungen und Berichte, Brücke-Archiv, Heft 23/2008, Munich: Hirmer Verlag 2008, pp. 79-94
'Max Pechstein – Außenseiter oder Wegbereiter?' In: Jahrbuch der Staatlichen Kunstsammlungen Dresden, Berichte, Beiträge, Dresden 2005, Band 32 (Sonderband: "Gruppe und Individuum in der Künstlergemeinschaft Brücke. 100 Jahre Brücke – Neueste Forschung"), Dresden 2007, pp. 79-87
'Max Pechstein: Outsider or Trailblazer?'. In: Bridging History: New Perspectives on Brücke Expressionism, ed. Christian Weikop, Farnham: Ashgate 2011, pp. 163-176 (English translation of the essay 'Max Pechstein - Außenseiter oder Wegbereiter?', chapter 8 in a collection of twelve essays by different authors)
'Das Kolloquium in Dresden – Gruppe und Individuum in der Künstlergemeinschaft Brücke' (with Birgit Dalbajewa and Konstanze Rudert). In: Jahrbuch der Staatlichen Kunstsammlungen Dresden, Berichte, Beiträge 2005, Band 32 (Sonderband: "Gruppe und Individuum in der Künstlergemeinschaft Brücke. 100 Jahre Brücke – Neueste Forschung"), Dresden 2007, pp. 9-11
'Ein ungeliebtes Vorbild – Max Klingers Einfluss auf Max Pechstein und die Brücke'. In: Eine Liebe. Max Klinger und die Folgen. Exhibition catalogue Museum der bildenden Künste Leipzig (11.03.2007 – 24.06.2007), Kunsthalle Hamburg (11.10.2007 - 13.01.2008), ed. Hubertus Gaßner and Hans-Werner Schmidt, Kerber: Bielefeld 2007, pp. 71-74
'Im Dienste der Architektur: Die Brücke und die Dresdner Raumkunst'. In: Die Brücke in Dresden. 1905-1911. Exhibition catalogue Galerie Neue Meister, Staatliche Kunstsammlungen Dresden (20.10.2001 – 06.01.2002), ed. Birgit Dalbajewa and Ulrich Bischoff, Cologne: König 2001, pp. 272-277
'Ein Südseeinsulaner in Berlin'. In: Die Brücke in der Südsee – Exotik der Farbe. Exhibition catalogue Saarlandmuseum, Saarbrücken (22.10.2005 – 08.01.2006), ed. Ralph Melcher, Ostfildern: Hatje Cantz 2005, pp. 71-83
'Max Pechstein, "lider" de Brücke'. In: Aya Soika (ed.), Expresionismo Brücke, Symposium No. 4, Museo Thyssen-Bornemisza, Madrid 2005, pp. 73-95
'Kandinsky. Chronicle'. In: Kandinsky: Watercolours and other Works on Paper. Exhibition catalogue Royal Academy of Arts, London, ed. Frank Whitford, London: Thames and Hudson 1999, pp. 209-215 (English and German edition)
Reviews and short articles (selection):
"Emil Nolde im Nationalsozialismus: eine kurze Übersicht der Forschungsergebnisse" (mit Bernhard Fulda)
"Im Fokus. Schluss mit Lustig?" Interview zwischen Norbert Bisky, Gabriele Knapstein und Aya Soika (Fragen von Gesine Bahr und Ingolf Kern), SPK Jahresbericht der Stiftung Preußischer Kulturbesitz 2019, pp. 16-27, forthcoming, soon available online
"Emil Nolde" (up to date biography)
"Nolde: Briefe aus Neuguinea (1914)", kommentiert von Aya Soika, in: Translocations. Anthologie: Eine Sammlung kommentierter Quellentexte zu Kulturgutverlagerungen seit der Antike
"Max Pechstein". In: Astrid Becker, Emil Nolde als Sammler: Heckel, Jawlensky, Kirchner, Klee, Marc, Schmidt-Rottluff u.a, ed. Nolde Stiftung Seebüll, Munich/London/New York: Prestel Verlag 2018
"Die Brücke". In: Lektüre - Bilder vom Lesen - Vom Lesen der Bilder, ed. Cathrin Klingsör-Leroy for Franz Marc Museum, Munich: Schirmer Mosel Verlag 2018
"Max Pechstein, Junge Frau mit rotem Barett, 1910". In: Kunstmuseum Bern Meisterwerke, ed. Matthias Frehner and Valentina Locatelli, Kunstmuseum Bern, p. 219, illustration pp. 222-223
"Thema Fälschung. Hat die Kunstbranche aus dem Fall Beltracchi gelernt?" Interview with Restauro-Editor Friederike Voigt. In: Restauro, 3/2017, S. 42-45
"Der doppelte Heckel. Ein Hauptwerk des Brücke-Malers Erich Heckel kommt ins Dresdner Albertinum". In: Arsprototo. Das Magazin der Kulturstiftung der Länder, 1/2017 (Title of edition: Kunst im Zwiespalt. Deutsche Moderne während der NS-Zeit), S. 32-35
'Das Kunsthaus Dahlem: vom Staatsatelier Arno Brekers zum Ausstellungsraum'. In: Kunstchronik Kunstchronik, 69, vol. 1, January 2016, pp. 41-46
'Caravaggio aus der Asche. Kunst und Krieg ausgestellt: von einigen Werken blieben dem Berliner Bode-Museum nur noch verkohlte Reste'. In: Frankfurter Allgemeine Zeitung, 24.03.2015, no. 70, p. 11
'"Mit herzlichstem Gruss Dein Max". Den Kunstsammlungen Zwickau gelingt mit dem Ankauf von Briefen und Postkarten Max Pechsteins eine kleine Wiedervereinigung'. In: Arsprototo. Das Magazin der Kulturstiftung der Länder, 1/2015, pp. 30-33
'Emil Nolde im Netzwerk der Moderne'. In: Kunstchronik, 66, 6, June 2013, pp. 304-309
'Schmidt-Rottluff's Woodblocks'. In: Print Quarterly, 30, 1, Jan. 2013, pp. 77-78
'Übermaltes Pechstein-Werk: Mit Mikroskalpell und Lupenbrille'. In: DIE ZEIT, Nr. 5 / 2012, 31.01.2012
'Otto Lange'. In: Print Quarterly, 29, 4, Dec. 2012, pp. 434-435
'Feininger – The Loebermann Collection'. In: Print Quarterly, 25, 2, March 2008, S. 193-195
'Ernst Ludwig Kirchner. Das fotografische Werk'. In: The Burlington Magazine, vol. 149, no. 1253, 1/2007, p. 560
'Max Beckmann in Amsterdam'. In: Print Quarterly, 24, 4, Dec. 2007, pp. 442-443
'Utopia and Revolt'. In: Print Quarterly, 24, 3, March 2007, p. 300
'Kirchner's Self Portraits'. In: Print Quarterly, 23, 3, March 2006, pp. 317-318
'Brücke'. In: Print Quarterly, 23, 1, Jan. 2006, pp. 85-88
'Beckmann'. In: Print Quarterly, 22, 4, Dec. 2005, pp. 478-479
'Pechstein'. In: Print Quarterly, 21, 4, Dec. 2004, pp. 443-444
'German Expressionist Prints'. In: Print Quarterly, 21, 3, June 2004, pp. 313-316
'Kirchner'. In: Print Quarterly, 21, 2, June 2004, pp.195-199
'Kollwitz'. In: Print Quarterly, 20, 2, June 2003, pp. 197-202
'Münter'. In: Print Quarterly, 19, 2, June 2002, pp. 207-211
'The German Woodcut'. In: Print Quarterly, 17, 4, Dec. 2000, pp. 209-211
'Worpswede'. In: Print Quarterly, 17, 4, Dec. 2000, pp. 396-399
'The Swiss Graphic Society'. In: Print Quarterly, 16, 4, Dec. 1999, pp. 380-381
Contact
Prof. Dr. Aya Soika
Art History
Phone: +49 30 43733 303
Email: a.soika[at]berlin.bard.edu