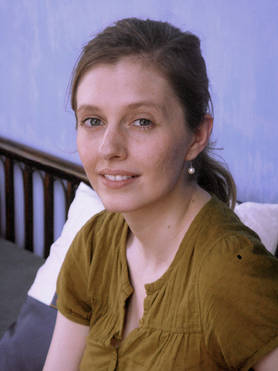 Clare Wigfall
Great Britain
MA in Creative Writing
University of East Anglia
British author Clare Wigfall received her bachelor's degree in English and American Literature from the University of Manchester, and holds an MA in creative writing from the University of East Anglia, for which she was awarded the Curtis Brown Award in 2000. Her debut short story collection
The Loudest Sound and Nothing
(Faber & Faber) was published in 2007 to critical acclaim. The following year she won the BBC National Short Story Award and was later nominated by William Trevor for an E.M. Forster Award. She was also the 2010 recipient of the K. Blundell Trust Award for a young writer whose work contributes to the greater understanding of existing social and economic organisation. In 2017 she was awarded a literature fellowship at the Akademie Schloss Solitude.
Clare has taught writing workshops throughout Europe, including for the Arvon Foundation and the Bard College Berlin "Language and Thinking" program, and has reviewed books for the
Observer
. She is currently working to complete her second story collection for Faber & Faber, after which she is under commission to write a novel set in colonial-era British Malaya, which will be loosely based on the experiences of her grandmother and great grandmother and which will explore themes of motherhood, childhood vulnerability, and the inter-generational impact of family secrets.
Contact
Clare Wigfall, MA
Fiction Writing
Email: c.wigfall[at]berlin.bard.edu