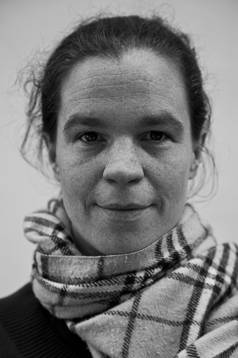 Dorothea Schöne
Germany
PhD in Art History
University of Hamburg
Dr. Dorothea Schöne is an art historian, curator, writer, and the director of the Kunsthaus Dahlem in Berlin. She studied art history, political science, sociology, and philosophy at the Leipzig University and received a Fulbright grant to conduct research at the University of California, Riverside. In 2015 she obtained a PhD in art history with a dissertation on postwar modernism in Berlin (summa cum laude). Her current research concentrates on postwar modernism, artists groups and networks in the late 19th and early 20th century, exhibition exports as a tool of foreign policy and geo-strategy, exile and migration and its impact on art.
In 2006-2009 Schöne was as curatorial assistant at the Los Angeles County Museum of Art (LACMA), where she worked for the exhibition
Art of Two Germanys: Cold War Cultures
in 2009, which also traveled to Nuremberg and Berlin in 2010. She subsequently worked as a freelance curator and art historian, and as the program director of the art television station ikonoTV.
Schöne is the recipient of grants and fellowships from the German Academic Exchange Program, the German Historical Institute in Washington D.C., the Ryerson Image Centre in Toronto/CA and the Getty Research Institute. Her publications focus on German postwar art (including the history of the Städelmuseum after 1945), on art criticism and the history of the reception of German postwar art in the United States, and on contemporary art from the Middle East.
In June 2017, an exhibition on exile and remigration after 1945 prepared by Schöne opened at the Kunsthaus Dahlem.
Contact
Dr. Dorothea Schöne
Art History
Email:
[email protected]