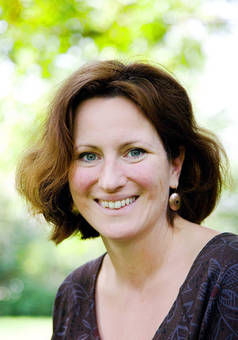 Edit Gerelyes
Hungary
MA, Lettres Modernes
University of Paris III
Edit Gerelyes received her MA in Lettres Modernes from the University of Paris III Sorbonne Nouvelle, specializing in 18th century French theater. In addition she completed a one-year programme in the Methodology and Pedagogy of Teaching Foreign Languages. As a translator from French into Hungarian, she has published several literary and anthropological works, among others, studies of Patrick Williams, Bernard Formoso (ed. Uj Mandatum, L'Harmattan 2000), historical novels by J-F Nahmias (ed. Aquila, 1999, 2000), as well as two plays by Marivaux:
La Surprise de l'amour
and
L'Epreuve
, the latter also having been produced on stage in Budapest [Sziget Festival, directed by Balazs Simon].
Edit joined Bard College Berlin in 2004, and taught at all levels, including the preparation courses for tests such as DELF, DALF and TCF, certifications of French-language abilities for non-native speakers administered by CIEP, International Centre of Pedagogical Studies for the French Ministry of Education. These examinations often feature among admissions requirement for non-native French speakers at higher education institutions or workplaces.
Besides the effective fostering of communication skills, language learning in a higher educational setting should also make itself felt as a cultural element, and prepare students for the study of primary texts and secondary literature in the original as a meaningful complement to the curriculum as a whole. In this light Edit co-taught the Concentration Seminar on Montesquieu's
Persian Letters
with
Ewa Atanassow
(2011). The Proust reading group (winter term, 2012) was offered to complement
James
Harker
's seminar on
Swann's Way
, as well as the 2012 winter core course on Love.
Another forum for the study of original texts, as well as advanced translation work is the
Atelier Français
. This "reading club" formed on student initiative features texts chosen by the students, and all discussions take place in the French language.
In 2011 Edit also initiated an experimental project for A1/A2 French learners (beginners) with a playful title: "Read French without knowing French". The project approaches French on the model of extinct languages, with the exclusive goal of acquiring adequate reading skills.
Traditional events such as French dinners or a petanque party have become an important part of Bard College Berlin's community life. In March 2015 Edit was invited by the Hungarian Asssociation for the Professional Development of High-School Language Teachers to lead a day long workshop on the cards-based language learning activity method she developed between 2006-2012.