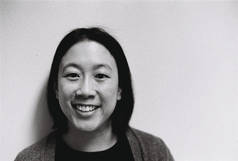 Elaine Leong
Germany
PhD in Art History (Freie Universität Berlin)
Technische Universität Berlin
Elaine Leong is currently the Minerva Research Group Leader at the Max Planck Institute for the History of Science, Berlin. She gained her doctorate in Modern History from the University of Oxford in 2006. She was a Wellcome Trust Research Fellow at the University of Cambridge and a Leverhulme Trust Early Career Fellow at the University of Warwick. In 2006 and 2007, she held short-term fellowships at the Folger Shakespeare Library and the Huntington Library.
Elaine Leong's research is centered upon medical and scientific knowledge transfer and production. Her interdisciplinary projects use theories and methods in the history of the book and the history of reading to elucidate practical knowledge and quotidian activities within the domestic sphere.
She is currently working on two book-length projects. The first,
Treasuries for Health: Making Recipe Knowledge in the Early Modern Household
, is the first major study of informal "science" and medicine in early modern English Households. The second,
Reading Rivière in Early Modern England
, uses the story of Lazare Rivière's bestselling
Praxis medica/The Practice of Physick
to explore the production, transfer and codification of vernacular medical knowledge in early modern Europe. With Alisha Rankin (Tufts University), Leong edited
Secrets and Knowledge: Medicine, Science and Commerce 1500-1800
(Ashgate Publishing, 2011).
Her article "Making Medicines in the Early Modern Household," (82, 2008) was awarded the 2009 J. Worth Estes Prize by the American Association for the History of Medicine and the 2010 Jerry Stannard Award.
Contact
Dr. Elaine Leong
History
Email:
e.leong@berlin.bard.edu