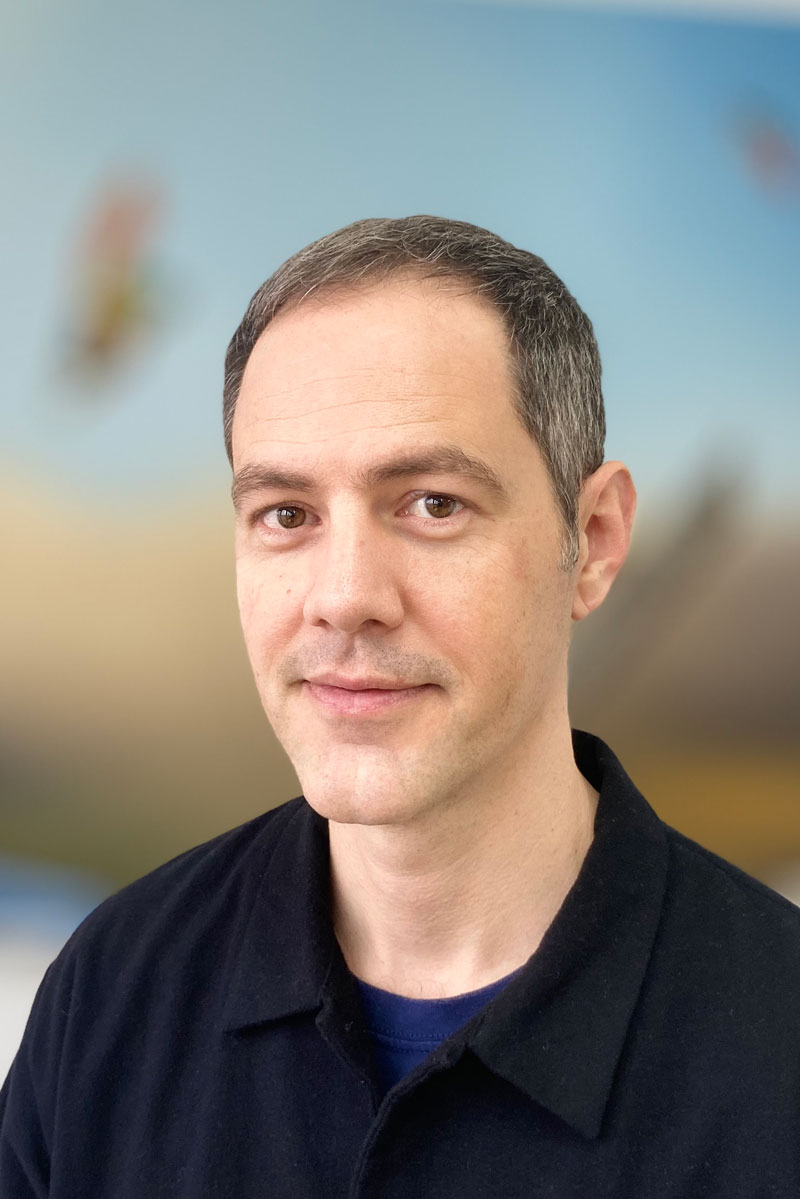 John Kleckner
USA
BFA in Painting
University of Iowa
John Kleckner is a visual artist working in painting, drawing, and collage. John is known for making finely detailed paintings, drawings, and collages that use mimesis, fragmentation, juxtaposition, synecdoche, and stylistic clashing to explore ideas and feelings about nature, resilience, solitude, perception, and balance. He has exhibited his artwork professionally since 2003, presenting 11 solo exhibitions at galleries in Athens, Berlin, Los Angeles, Milan, Paris, Palermo, and Stockholm. His works are featured in prominent collections including, the Museum of Modern Art (MoMA) in New York, Magasin 3 Konsthalle in Stockholm, Deste Foundation in Athens, the Miettinen Collection in Berlin, and the Saatchi Collection in London. He has exhibited in institutions such as the Athens Biennial in Greece, Künstlerhaus Bethanien in Berlin, Castrum Peregrini in Amsterdam, CAPC Musée d'art Contemporain in Bordeaux, Museo d'Arte Contemporanea in Lissone, Kunstraum Innsbruck, the Marres Centre for Contemporary Culture in Maastricht, the Riso Museo d'Arte Contemporanea della Sicilia in Palermo, and the Yerba Buena Center for the Arts in San Francisco. In 2021 he received a Pollock-Krasner Foundation Artist Grant, and in 2022 was among 3 finalists for the 26th Wilhelm Morgner Prize for painting in Soest, Germany.
John has been teaching at Bard College Berlin since 2013.
Courses taught:
FA103 Found Fragments & Layered Lines: Mixed-media Techniques for Drawing & Collage.
FA301 Advanced Painting: Material Matters & Technical Expression.
FA302 Advanced Painting: Oil Paint & After.
FA313 Hive Mind: Possibilities of Collaboration in Studio Practice.
FA317 Advanced Painting: Illusionistic Surfaces.

Studio Art Summer Intensive course: Colorama (with Ken Buhler.)
Personal Website
Contact
Prof. John Kleckner
Studio Arts — Painting, Drawing, Collage
j.kleckner[at]berlin.bard.edu