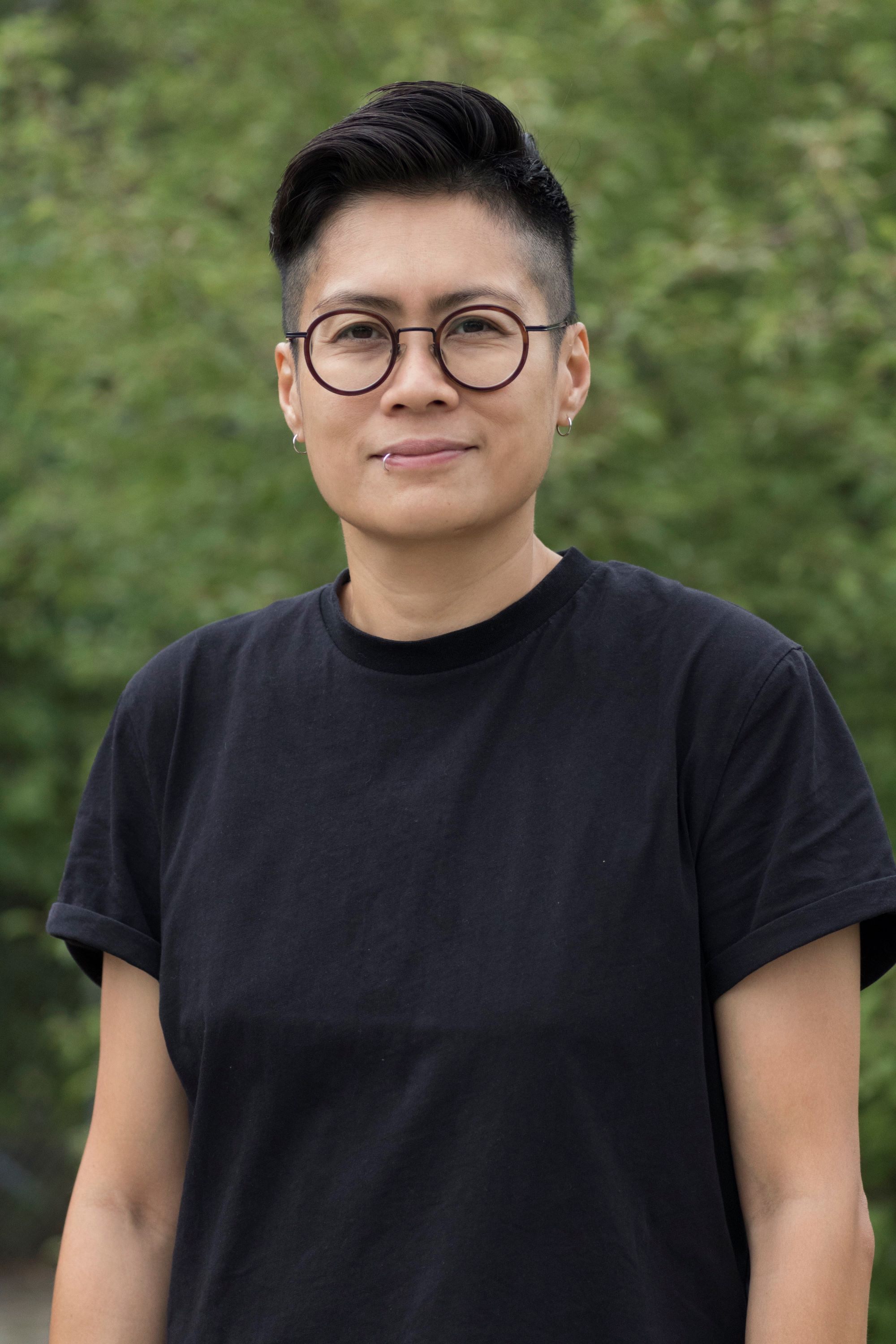 Kathy-Ann Tan
Germany
Habilitation in North American Literatures and Cultures
Humboldt-Universität zu Berlin / Eberhard Karls Universität Tübingen
Kathy-Ann Tan received her Ph.D. (summa cum laude) and Habilitation in North American Literatures and Cultures from the Eberhard Karls University of Tübingen. She holds an M.Litt degree from Trinity College Dublin and a B.A. (Hons) in English from the University of Cambridge, UK. In the summer semester of 2016, she was a FONTE-Stiftung guest professor in the Institute for English and American Studies at Humboldt University Berlin. In the Fall of 2015, she was a visiting Fulbright Senior Scholar at the University of California, Irvine, at the invitation of Prof. Frank B. Wilderson III. She substituted the vacant professorship in American Studies at the University of Wuppertal from 2014 to 2015 and was a visiting professor in the English Department at the University of Maryland, College Park, in the Fall of 2010. She was on the advisory board of the Association for Anglophone Postcolonial Studies from 2013 to 2015.
Her research and teaching interests lie in the fields of 18th to 21st Century North American Literatures and Cultures, Anglophone Literatures, Postcolonial Studies, Critical Race Theory, Citizenship Studies, Gender Studies, Language Poetry, Autobiography/Life Writing and Visual Cultures. Her recent second monograph,
Reconfiguring Citizenship and National Identity in the North American Literary Imagination
(Detroit: Wayne State University Press, 2015) investigates the configurations and articulations of U.S. and Canadian citizenship that are enacted, renegotiated, and revised in modern literary texts, particularly during periods of emergence and crisis.
Her current research project, "The Aesthetics of Decolonization: Performance, Affect and Visual Perception", explores how dominant narratives of western modernity are complicated, challenged and re-negotiated in performance and visual cultures (visual art, site-specific performances, museum interventions, etc.), cultural practices, and social formations. Specifically, it seeks to examine how a decolonial aesthetics demands the reader, viewer or audience to read against the grain, to "unlearn" (Spivak 1993, Halberstam 2012) normative, intuitive interpretations that have been shaped by colonial perspectives and histories. In bringing together different disciplines that are engaged in decolonial and postcolonial thought – cultural studies, visual art and media, performances studies, art history, Indigenous studies, museum studies, gender/queer studies, and critical race theory – it adopts an interdisciplinary approach, as well as a methodology attuned to the importance (and limitations) of intersectionality.
Publications (selected):
Monographs:
Reconfiguring Citizenship and National Identity in the North American Literary Imagination, 1850 – 2010. Detroit: Wayne State University Press, 2015.
The Nonconformist's Poem: Radical "Poetics of Autobiography" in the Works of Lyn Hejinian, Susan Howe and Leslie Scalapino. Trier: WVT. Mosaic: Studien und Texte zur amerikanischen Kultur und Geschichte, 2008.
Articles and peer-reviewed essays:
"Decolonial Aesthetics in/and the African Diaspora: Corporeality, Performance, Affect". Afterlife in the African Diaspora. Mae G. Henderson und Jeanne Scheper (eds.). In preparation.
"Grim Americana: Poverty, Precariousness and the Ties of Female Kinship in Winter's Bone". Representing Poverty in the Anglophone Postcolonial World. Verena Jain-Warden und Barbara Schmidt-Haberkamp (eds.). Representations & Reflections Reihe. Göttingen: V&R unipress / Bonn University Press. In print.
"Literary and Visual Cultures of New York City, 1890 – 1913". Palimpsestraum Stadt. Winfried Thielmann, Cecile Sandten und Eike Kronshage (Hg.). CHAT: Chemnitzer Anglistik/Amerikanistik Today 5. Trier: WVT, 2015. 133 – 148.
"Language Poetry". A History of American Poetry: Contexts – Developments – Readings. Oliver Scheiding, René Dietrich and Clemens Spahr (eds.). Trier: WVT-Handbücher zum literaturwissenschaftlichen Studium, 2015. 355 – 366.
"Creating Dangerously": Writing, Exile and Diaspora in Edwidge Danticat's and Dany Laferrière's Haitian Memoirs". American Lives. Alfred Hornung (ed.). American Studies: A Monograph Series Heidelberg: Universitätsverlag Winter. 2013. 249 – 61.
"London Calling: The Poetics of Disruption and Social Refusal in the Works of Sean Bonney and Stephen Mooney (London Under Construction)". Contemporary Political Poetry in Britain and Ireland. Uwe Klawitter & Claus-Ulrich Viol (eds.) Heidelberg: Universitätsverlag Winter, A&E (Anglistik & Englischunterricht), 2013. 229 – 254.
"Curio(us) Translocations: Site-specific Interventions in Banglatown, London". Postcolonial Translocations. GNEL/ASNEL Papers 16. Marga Munkelt, Markus Schmitz, Silke Stroh, Mark Stein (eds.). Amsterdam & New York: Rodopi, 2013. 385 – 405.
"If you're not on paper, you don't exist: Depictions of 'Illegal' Immigration in Film (on Michael Winterbottom's In This World and Code 46)". Multi-Ethnic Britain 2000+: New Perspectives in Literature, Film and the Arts After 9/11. Lars Eckstein, Barbara Korte, Ulrike Pirker, Christoph Reinfandt (eds.). Amsterdam & New York: Rodopi, 2008. 301 – 14.
Contact
PD Dr. Kathy-Ann Tan
Post-Colonial Literature
Email:
k.tan@berlin.bard.edu