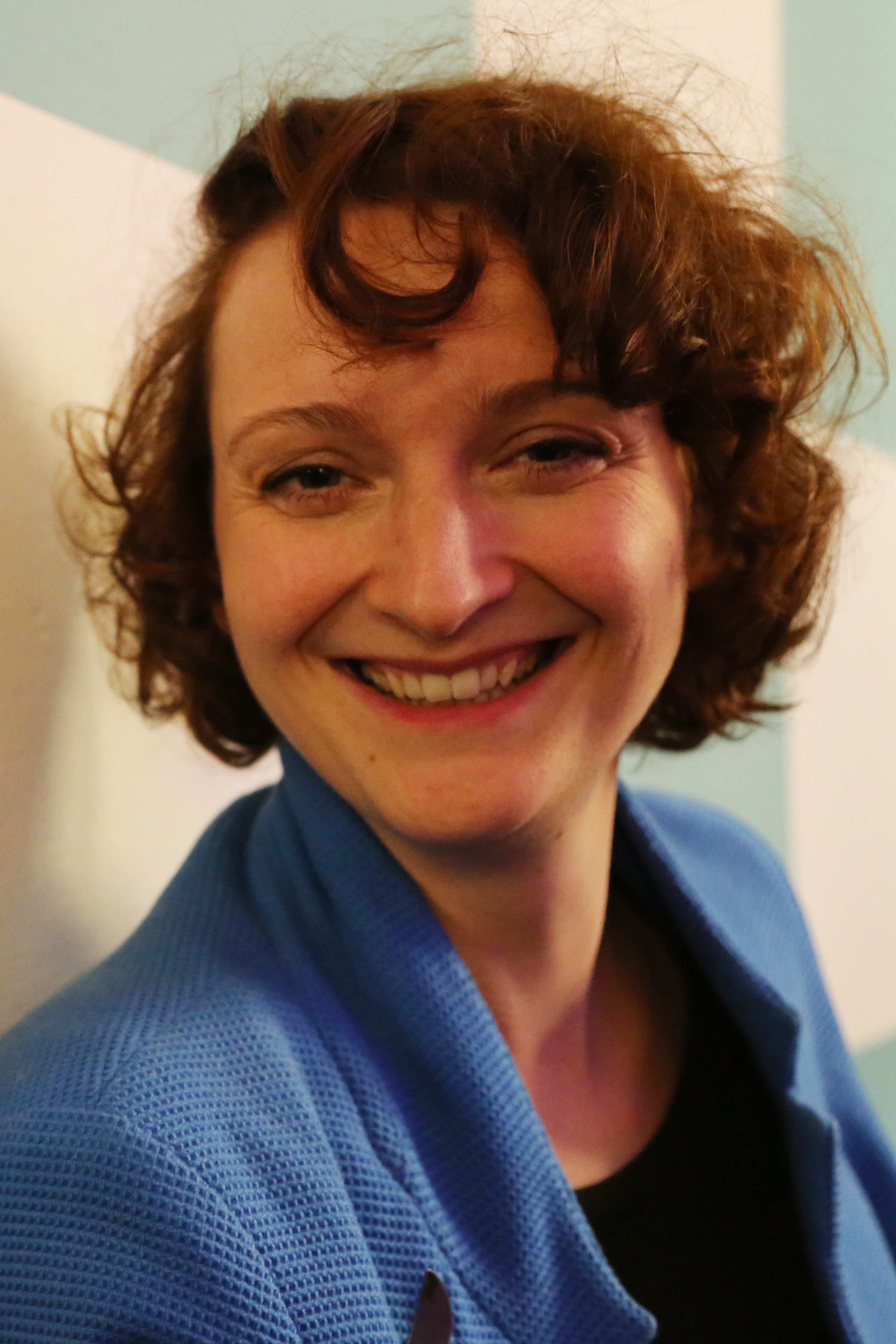 Nina Tecklenburg
Germany
PhD in Theater Studies
Freie Universität Berlin
Dr. Nina Tecklenburg is a performance maker and scholar of theatre and performance. Since 2002, as a performer, co-director and dramaturge, she has realized a host of projects with diverse artists and performance groups, amongst others She She Pop, Gob Squad, Lone Twin Theatre, Baktruppen, Rabih Mroué and Interrobang of which she is a founding member. Works she has (co-)created have been shown at Public Theatre NYC, Bosten Contemporary Arts Center, The Barbican London, Wiener Festwochen, Heidelberger Stückemarkt, Kunsten Festival des Arts Brussels, Theatre de la Ville Paris, Sophiensaele Berlin, Hebbel am Ufer Berlin, Volksbühne Berlin, Esplanade Singapor and many more.
As a scholar she writes on theatre and performance (amongst others in: The Drama Review, Theatre Research International, Performance Research). She has taught at Free University of Berlin, University of Hildesheim, Bern University of the Arts, Ernst Busch Academy of Dramatic Arts Berlin, Bard College Berlin, Berlin University of the Arts (UdK). The English translation of her book about new narrative practices in contemporary theatre (Performing Stories. Erzählen in Theater und Performance) will be published by Seagull Books in cooperation with Chicago University Press, forthcoming in 2016.
Research and Teaching Interests
Theory and History of Performance Art, Avantgarde and Postdramatic Theatre, Performance and Art Practice as Research, Narrative Theory, Autobiography, Anthropology of Games, Media Philosophy
Publications (selected)
Performing Stories. Erzählen in Theater und Performance, Bielefeld (transcript) 2014.
English translation published by Seagull Books in cooperation with Chicago University Press, enactments series edited by Richard Schechner, forthcoming.
Die Aufführung. Diskurs – Macht – Analyse, co-edited with Adam Czirak, Erika Fischer-Lichte, Torsten Jost, Frank Richarz, Munich (Fink) 2012.
"Biografisches Theater – überall. Kritik einer Bühnenpraxis", in: Biografieren auf der Bühne, ed. by Melanie Hinz, Norma Köhler, Christoph Lutz-Scheurle, Munich (kopaed), forthcoming.
"Zaczarowana rzeczywistość, zapośredniczony kontakt. Historia Gob Squad", translated by Paweł Schreiber, in: Didaskalia, No. 115-116, 2013, p. 11-25.
"Everybody's Life and Times. Zum autobiografischen Erzählen im Theater", in: festival journal, Foreign Affairs of Berliner Festspiele, 2013, p. 20-23.
"Reality Enchanted, Contact Mediated: A Story of Gob Squad", in: The Drama Review (TDR), Vol. 56, No. 2 (T214) 2012, p. 8-33.
"Mythos Ereignis – Mythos Aufführung. Künstlerische Reenactments als Entmythisierungsverfahren", in: Theater als Zeitmaschine. Zur performativen Praxis des Reenactments, ed. by Ulf Otto, Jens Roselt, Bielefeld (transcript) 2012, p. 79-100.
"To the Stories! Thoughts on Narrative in Lone Twin Theatre", Good Luck Everybody. Lone Twin. Journeys Performances Conversations, ed. by Carl Lavery and David Williams, Aberystwyth (Performance Research Books) 2011, p. 313-19.
"Entangled Within Stories: Towards a Narrative Theory of Performance", in: Worlds in Words. Storytelling in Contemporary Theatre and Playwriting, ed. by Małgorzata Sugiera and Mateusz Borowski, Newcastle (Cambridge Scholars Publishing) 2010, p. 45-60.
"The Potential of the End(ing): Anticipated Nostalgia in To the Dogs by Lone Twin", in: Theatre Research International, Vol. 34, No. 2, ed. by Freddy Rokem, 2009, p. 124-130.
"How to do Art with Shit. Ekel als ästhetische Erfahrung", Auf der Schwelle. Kunst, Risiken und Nebenwirkungen, ed. by Erika Fischer-Lichte, Robert Sollich, Sandra Umathum, Matthias Warstat, Munich (Wilhelm Fink) 2006, p. 247-259.
"Die Versuchungen des Ekels. Über Aufmerksamkeitsdynamiken in Herriët van Reeks und Geerten Ten Boschs 'Feminine Follies 2'", in: Wege der Wahrnehmung. Authentizität, Reflexivität und Aufmerksamkeit im zeitgenössischen Theater, ed. by Erika Fischer-Lichte, Barbara Gonau, Sabine Schouten, Christel Weiler, Berlin (Theater der Zeit, Recherchen 33) 2006, p. 153-165.

Further links
Interrobang website


Contact
Dr. Nina Tecklenburg
Theater and Performance
Email: n.tecklenburg@berlin.bard.edu​​​