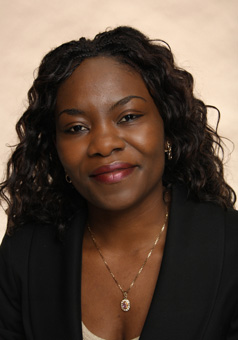 Pepetual Mforbe Chiangong
Pepetual Mforbe Chiangong was born and raised in Cameroon. Her areas of research and activism include intervention theater, African drama and theatre, theatre criticism, and postcolonial literatures and critical theory. Currently Assistant Professor of African Literatures and Cultures in the Institute of Asian and African Studies at Humboldt University in Berlin, she has taught at several German universities, including as guest professor of Theatre-for-Development in the Graduiertenkolleg "Alter(n) als Kulturelle Konzeption und Praxis" in the Department of Art History at Heinrich-Heine University, Düsseldorf.

In 2013, she was awarded the first Faculty Prize for teaching excellence at Humboldt University. A DAAD scholarship enabled the completion of her Ph.D dissertation on Cameroonian Drama and Theatre at the University of Bayreuth in 2008. Her 2011 book, Rituals in Cameroon Drama: A Semiological Interpretation of the plays of Gilbert Doho, Bole Butake and Hansel Ndumbe Eyoh was published in the Bayreuth African Series. She is currently working on her Habilitation project, which focuses on the representation of old age in African drama/theatre.