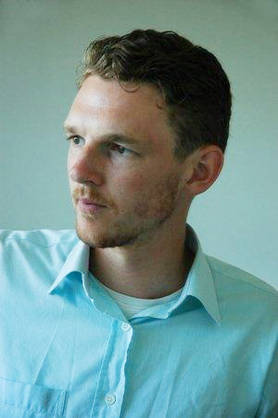 Richard Frater
New Zealand
MFA
Glasgow School of Art
Richard Frater (b. 1984, Wellington, NZ) lives and works in Berlin. He received an MFA from Glasgow School of Art, UK, in 2012. In 2016, he was a participant in the Berlin Program for Artists, and has continued on the program as a guest mentor.
He has an upcoming solo exhibition at the Oracle, Berlin. Recent exhibitions include:
Compound
series, KW Institute for Contemporary Art, Berlin;
Resisting Images
, Heidelberger Kunstverein, curated by Boaz Levin,"Farewell Photography, Biennale für aktuelle Fotografie",
Produktion:
Made in Germany Drei
, Hannover Kunstverein, Hannover, Earth League Symposium 2017, exhibitor and discussant, PIK-Potsdam Institute for Climate Research, Potsdam,
Living Cities 2011
-, Adam Art Gallery, curated by Laura Preston, Wellington, NZ, 2015 (solo); New 15,
ACCA
, Australian Center for Contemporary Art, Melbourne, AUS, 2015 (group); '
Let's Destroy the Earth but Keep Humans'
, curated by Matthew Richardson, Galerie Gregor Staiger, Zürich (2014).
Contact
Richard Frater, MFA
Artist
Email:
[email protected]