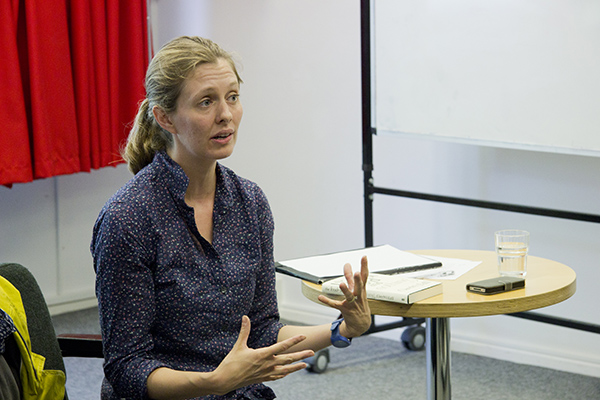 Guest Speakers
Every year we invite prominent writers to campus for special sessions. Past guests have included:
Jennie Livingston, Director of Paris Is Burning (1990).
Clare Wigfall, award-winning fiction writer and author of The Loudest Sound and Nothing (2007).
Susanna Forrest, writer, editor, and author of The Age of the Horse (2016).
Felicitas Hoppe, recipient of the Georg-Büchner Prize, the most prestigious literary award in Germany, and author of numerous works of narrative fiction.
Katy Derbyshire, translator of German works into English, including Hoppe's Picnic of the Virtues, and founder of the blog, love german books.
Kathrin Röggla, playwright and author of the novel, We Never Sleep (2004).
Rajeev Balasubramanyam, award-winning novelist and author of In Beautiful Disguises (2000), The Dreamer (2010), and Starstruck (2016).