Agata Lisiak, Professor of Migration Studies, Produces and Hosts New Podcast Spatial Delight Inspired by British Geographer Doreen Massey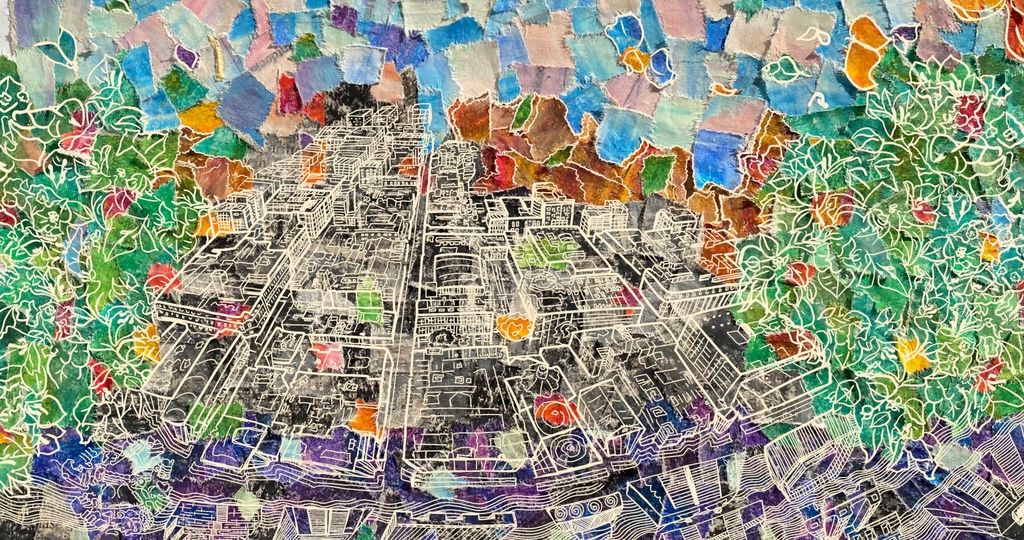 Agata Lisiak, Professor of Migration Studies, is the producer, host, and writer of
Spatial Delight
, a new podcast inspired by British social scientist and geographer Doreen Massey. The podcast, released in ten parts (eight in English, two in Spanish) seeks to inspire listeners to think about space and place as full of power and to imagine political alternatives to neoliberalism.
In an interview with The Sociological Review, professor Lisiak said:
"While it is rooted in rigorous research, the podcast aims to present complex academic ideas in an approachable way and engage audiences in a lively conversation. [...] For Massey, any place – including her London neighbourhood of Kilburn – is never just one thing, but rather 'a meeting-place, of jostling, potentially conflicting, trajectories'. As she wrote, 'It is (or ought to be) impossible even to begin thinking about Kilburn High Road without bringing into play half the world and a considerable amount of British imperialist history.' And that, as she insisted, provokes in us a global sense of place."
Spatial Delight
is hosted by the Sociological Review and funded by the Volkswagen Stiftung. In addition to Agata Lisiak, several other members of the BCB community were involved in the project. From the BCB teaching side,
Janina Schabing
(video making) assisted with the production and
Florian Duijsens
(Academic Director of the Internship Program) with the script editing. BCB alumni who contributed to the project were Adèle Martin '22 (production assistant), Reece Cox (visiting student '17) (sound producer), Bose Sarmiento '21 (illustrator and host of a Spanish episode) and Erick Moreno Superlano '22 (host of an episode on Venezuela, also in Spanish).
Spatial Delight
premiered on October 28 and can be found on all major podcast streaming platforms, including Spotify, Apple Podcasts, and RSS. Click
here
to access the full list of streaming possibilities.
Post Date:
11-03-2022