Aziza Izamova ('21) interviewed about her path to a PhD program at Harvard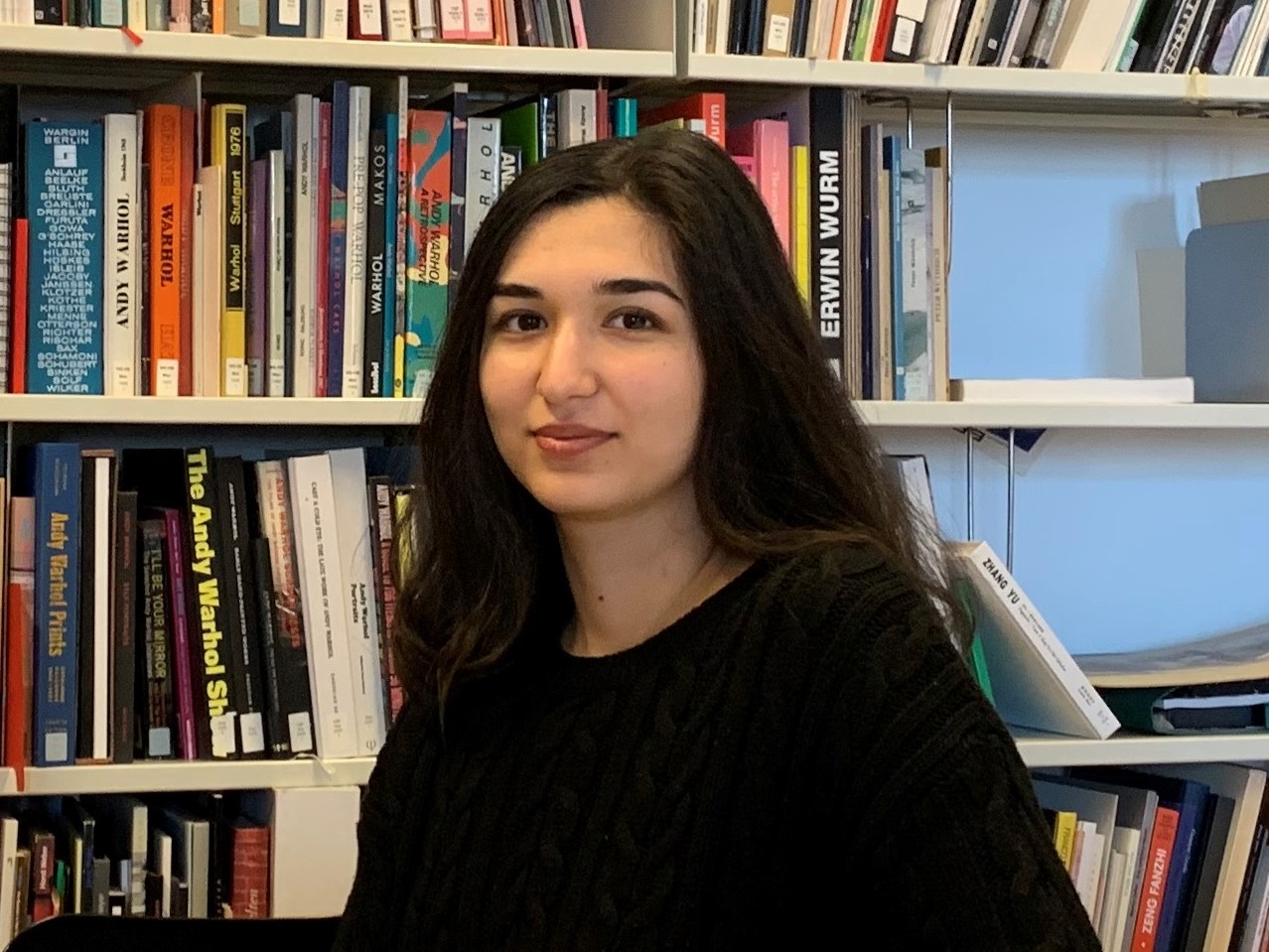 Aziza Izamova
('21) was recently interviewed by the
Center for Innovation, Technology and Strategy
about her path to pursuing graduate education at Harvard University. Aziza shares about discovering her passion for art history, and the perseverance and support that helped her achieve academic success. She provides valuable insights on the importance of personal motivation and being open to new experiences.
Aziza graduated from Bard College Berlin with a BA in Humanities, the Arts and Social Thought, and is now a PhD student in the
History of Art and Architecture
department at
Harvard University
. The following interview has been translated from the original Russian, and some edits have been made for clarity and context.
The Path to Harvard after 18 Rejections
My interest in art history started at Bard College Berlin, where I did my BA. When I moved to Germany to study art history, I did not know anything about the subject, and was not aware of future professional prospects that this field of study may open and how it can help to improve the world. At university, I took an art history course that changed my life: Vision and Perspective with
Geoff Lehman
. Geoff's class introduced me to the field of art history, and then I took a course with
Aya Soika
that showed me the opportunities for future research: Expressionism, Bauhaus and beyond: German Art and National Identity in the 20th Century. Geoff and Aya, and so many other faculty members at BCB were very supportive of my research and career interests. Aya curated an exhibition that piqued my interest in the field, and which encouraged me to continue studying art history by looking into ways I can contribute and integrate my background, my past and the history of my home country into my studies.
What challenges did you face in your choice of study field?
I applied for the BA program a year after I had completed high school, since I was preparing for various exams, including IELTS, during my gap year. I applied to eighteen American universities, but did not get accepted to any of them due to lack of grants and financial aid. I was ready to give up, but I decided to look into universities in Germany. Bard College Berlin, the university I got accepted to and which offered me financial aid, proved to be the best university for me and met my study interests.
How did you overcome these challenges?
When I saw that I did not get accepted to any of the universities in the US that I applied to, I became discouraged. But I had my family and friends by my side who supported me. Of course, in the first place, these studies were necessary for me, so I had a strong personal motivation. At the same time, though, I wanted my parents to be proud of me. These are the things that helped me to persevere and search for other options, to do the best I can with the possibilities offered to me, and not to think back to what could have been.
How did your parents react to your choice?
In the beginning, it was difficult for me to explain to my parents and family what I am studying. It was difficult to explain what profession I was studying for, and what I could do with this degree. However, when I started work on my final thesis, I understood I was no longer doing this for my own personal interest, but that I had a mission, which is the study of the history of Central Asia, and that this mission will be of use not only to me, but also to future generations in Uzbekistan, and to students who are perhaps also interested in studying the art history of this region. I wanted to pave the path for this, and when my parents realized this, they supported me fully.
What is the source of your motivation?
I think I find motivation in the moment when I realize something interests me. I am not afraid of studying something new, and stepping out of my comfort zone. This satisfaction of studying something new and succeeding at it is the main motivation for me to continue.
What advice would you give to those who are just starting their career?
I think, again, without the support of my friends and family, and of my professors at university, I would not have been able to apply to graduate school anywhere, or even think that I could apply to universities such as Harvard. I would encourage anyone not to be afraid to ask for advice, help, and guidance from their professors, mentors or friends. I would also encourage you not to be afraid to try out something new, because you can never know what area of study could interest you if you had the chance to find out more about it. There are so many things in the world which you do not yet know about, so do not hesitate to step into this unknown. And those who are interested in the field of art history or in the humanities in general, but are uncertain about their future with such a degree, I would encourage to continue reading, studying, and cultivating their interest and passion, and trust that this would lead to outcomes and accomplishments that you may never have envisioned before.
Watch the full interview in the original Russian on
YouTube
.
Post Date:
12-20-2022