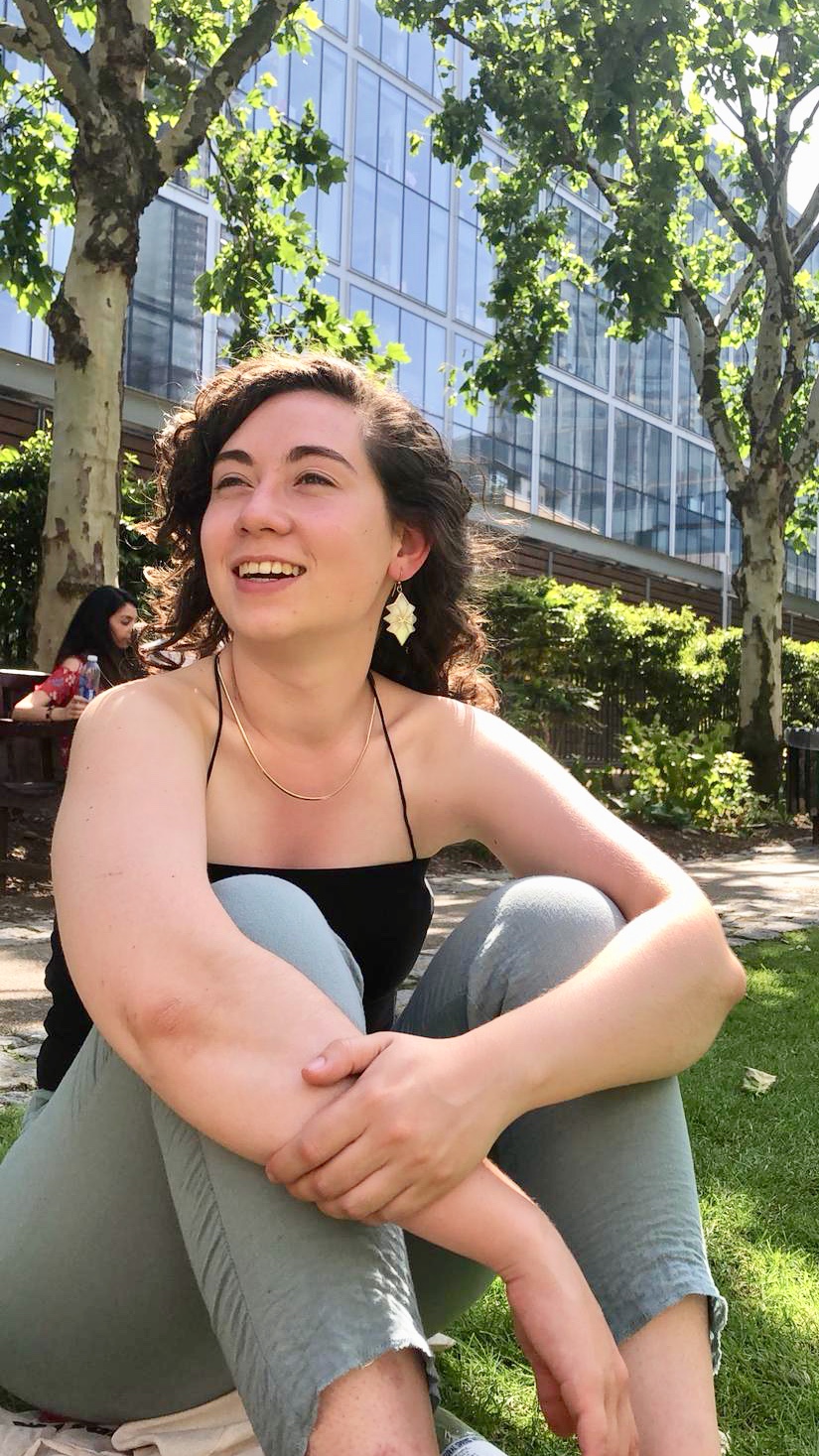 Clara Canales
Chile/Netherlands
BA in Economics, Politics, and Social Thought '19
Currently: Expansion Associate at a green transit tech firm
Where are you from originally and which program were you enrolled in at Bard College Berlin?
I was born in Santiago de Chile and grew up primarily in Amsterdam, the Netherlands.
Within the Economics, Politics, and Social Thought degree I decided to concentrate on Politics.
Looking back, what did you most enjoy about your time at Bard College Berlin?
The community. BCB creates a unique space for students, teachers and staff to interact and think critically in and outside the classroom. The college community is small and intimate and I felt very comfortable there. I felt like I always had someone to turn to for help or advice, which I realize now is not a given in most academic institutions.
How would you describe, in a nutshell, the experience of studying at Bard College Berlin?
A whirlwind. It feels like yesterday that I arrived to campus and started exploring Berlin. Every semester was so different. There were rarely dull moments. I got the chance to explore various of my interests in depth, from ethics and economics to experimental theater, and from globalization to environmental activism.
Every semester was different, because I was able to be part of interesting projects in and outside of academic life. Often my classes accompanied a hands-on project, such as "In Search of a History: Migration in Germany from World War II to the Present" with
Marion Detjen
, where I conducted ethnographic research with a Dutch family in Berlin, "Populism in Western Europe" with
Timo Lochocki
where we had the privilege to interview journalists at AFP,
Handelsblatt
and
The Economist
on "the rise of populism," and "The German Public Sphere" with
Ulrike Wagner
, where I worked with two classmates on a video about religion and moving in the public sphere as a woman.
Through the school, I also had the opportunity to take on extracurricular projects, such as with my internship with migrantas, an art collective working to visualize the daily struggles of migrants, my collaboration with JUP (a youth organization) on a theater project sponsored by BCB's civic engagement fellowship, or acting in BCB alumna
Maria Khan
's rendition of Aristophanes'
Clouds
.
Write briefly about one of your courses that left a lasting impression on you.
"Creation-research: New approaches to contemporary migration history in Germany" with Marion Detjen.
This course flowed out of a more traditional history course on German migration our class had taken the semester before. We were asked to turn our academic research into artistic projects. It showed me the power of liberal arts to go beyond traditional academic practice and attempt to foster greater cultural understanding. My project partner and I wrote a satirical lifestyle blog in which we critiqued the commercialization of integration efforts and the "Willkommenskultur" in Germany. The blog was called IntegrationGuru and, through trendy top 10 lists and short quizzes, it explained how to "fit into" German culture and keep up with the new trend of "integration." Our projects were later displayed in two separate academic conferences and I was able to discuss my ideas on German integration policy with a greater audience. It inspired me to continue working on topics of migration and social integration and it sparked my interest in creative writing.
How do you think the education you received at Bard College Berlin will help you in the future?
I have a strong theoretical foundation and the ability to tailor my ideas so different audiences can understand them. Bard College Berlin provided me with a strong theoretical framework with which to analyze current issues. When faced with a question, I am able to relate it to greater themes and have these influence how I come up with an answer. This skill has helped me critically evaluate professional and personal decisions and I trust it will continue to aid me in the future. Because of its interdisciplinary nature, my degree also taught me how to translate thoughts across disciplines and audiences. During my degree I learned different methodologies and academic languages specific to the various subjects I studied. Therefore, I have practice considering how best to communicate something to a specific group. This comes in incredibly handy when structuring presentations or writing project proposals.
Where are you now and what are you doing?
I am currently working at Via in Berlin. Via powers public mobility to enable more accessible transportation across the globe - the Berlin team is also the operations behind the BerlKönig and currently Berlin Sonderfahrdienst and BVG Muva. As part of the Expansion team I get to bring new transportation service to life from A to Z., from a technical, as well as operational perspective. Before that I worked as the Manager for Central Europe for ConceptZero, a green start-up focussed on developing eco-friendly and reusable alternatives to single-use products, such as reusable straws and compostable to-go containers, while completing a second BA degree at the Humboldt University. In the summer following my graduation I participated in a summer school at CEPAL (United Nations Economic Commission for Latin America and the Caribbean), where I studied the economic and social networks of recent migrants in Santiago de Chile.
Any advice you would give to students considering Bard College Berlin?
The degree and college are unconventional. Bard College Berlin, through its connection to the city, goes beyond what most liberal arts colleges in the US offer, but it also is not quite like a German university because of the intimate academic supervision the school grants. If you are an independent person and are looking for something quite different, you will see that pretty amazing things can happen in this space in between.