Bard College Berlin has established a small but highly specialized library since 2002, in which faculty and students alike find material ranging from text books to most recent specialist studies on philosophy, literature and literary criticism, cultural studies, art history and film studies, as well as history, religion, sociology, economics, and political science. Periodicals complement this assortment of monographs and there is on and off campus access to the Bard Stevenson Library online resources. The library collection currently includes over 10,000 items (books, CDs, DVDs and magazines). The building features individual working spaces as well as a garden.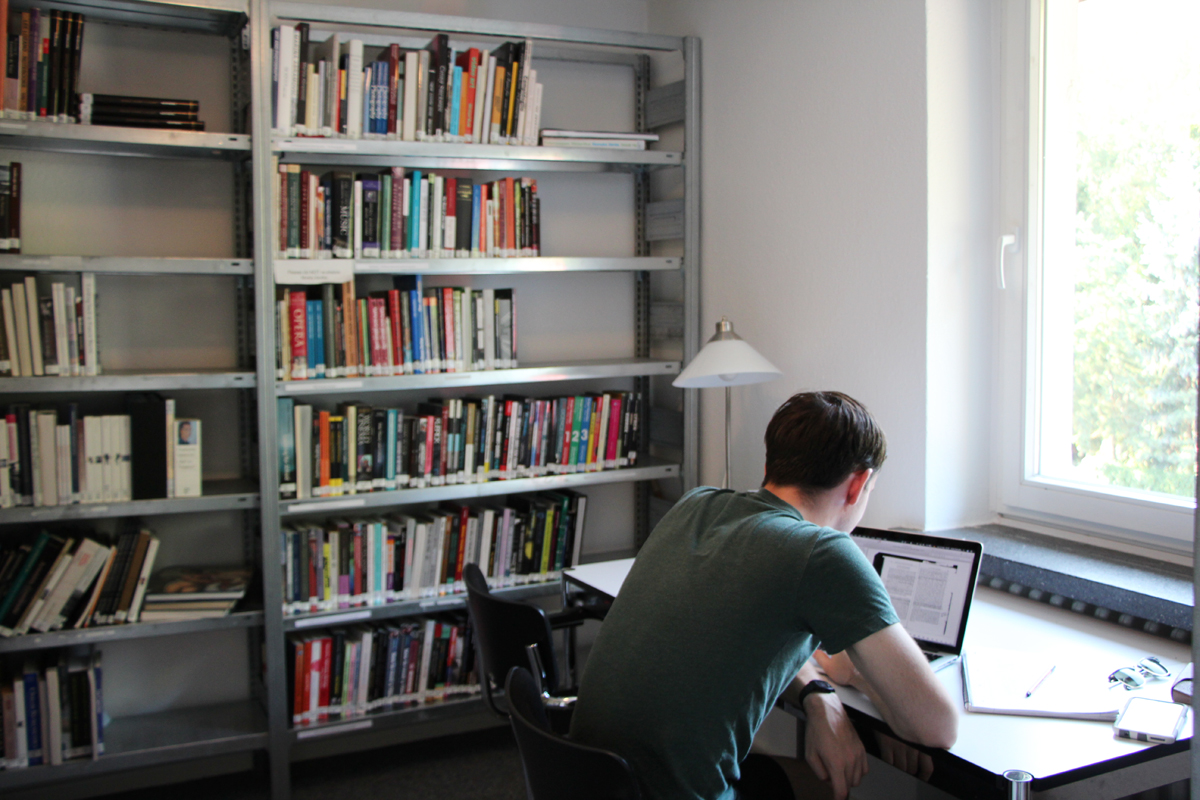 Location and Hours
Bard College Berlin's library is located on the ground and first floors of Waldstr. 16, a building which was previously used by diplomatic representatives of the Republic of Egypt. Waldstr. 16 also houses the Student Center and Learning Commons on the top floor.

Regular semester schedule
Monday to Friday: 10:00 a.m. - 8:00 p.m.
Saturdays & Sundays: 1:00 p.m. - 6:00 p.m.

Spring, summer, fall and winter break schedule
Monday to Friday, 1.00 p.m. - 5.00 p.m.

Closed on:
Oct. 3rd, Christmas, New Year, March 8th, Easter weekend, May 1st, Ascension Day, and Whit Monday

Library Catalog Opac (on and off-campus access)
Resources
Search online resources available through the Bard Stevenson Library (on and off-campus access)
For a diverse range of resources, from open-access directories, to recommendations for bookshops and libraries in Berlin, as well as a careful selection of digital tools, see Further Resources.