What is "literature"? Established as a special category in the eighteenth century, the specificity of the literary object has since been subject to debate: it cannot be defined by fictiveness or by a special use of language wholly distinct from "ordinary" expression. Nevertheless, the recognizability and importance of literature persists, and the methods used to understand and analyze it have been extended to the broader interpretation of culture, deriving their approaches from a range of disciplines, including history, sociology, linguistics and philosophy. This concentration introduces the manifestations of the literary object, its genres and styles and their development, as well as their relationship to other discourses and forms. In particular, it examines the connection between literary production and interpretation and the history of rhetoric, or the exploration of patterns of communication and their effectiveness.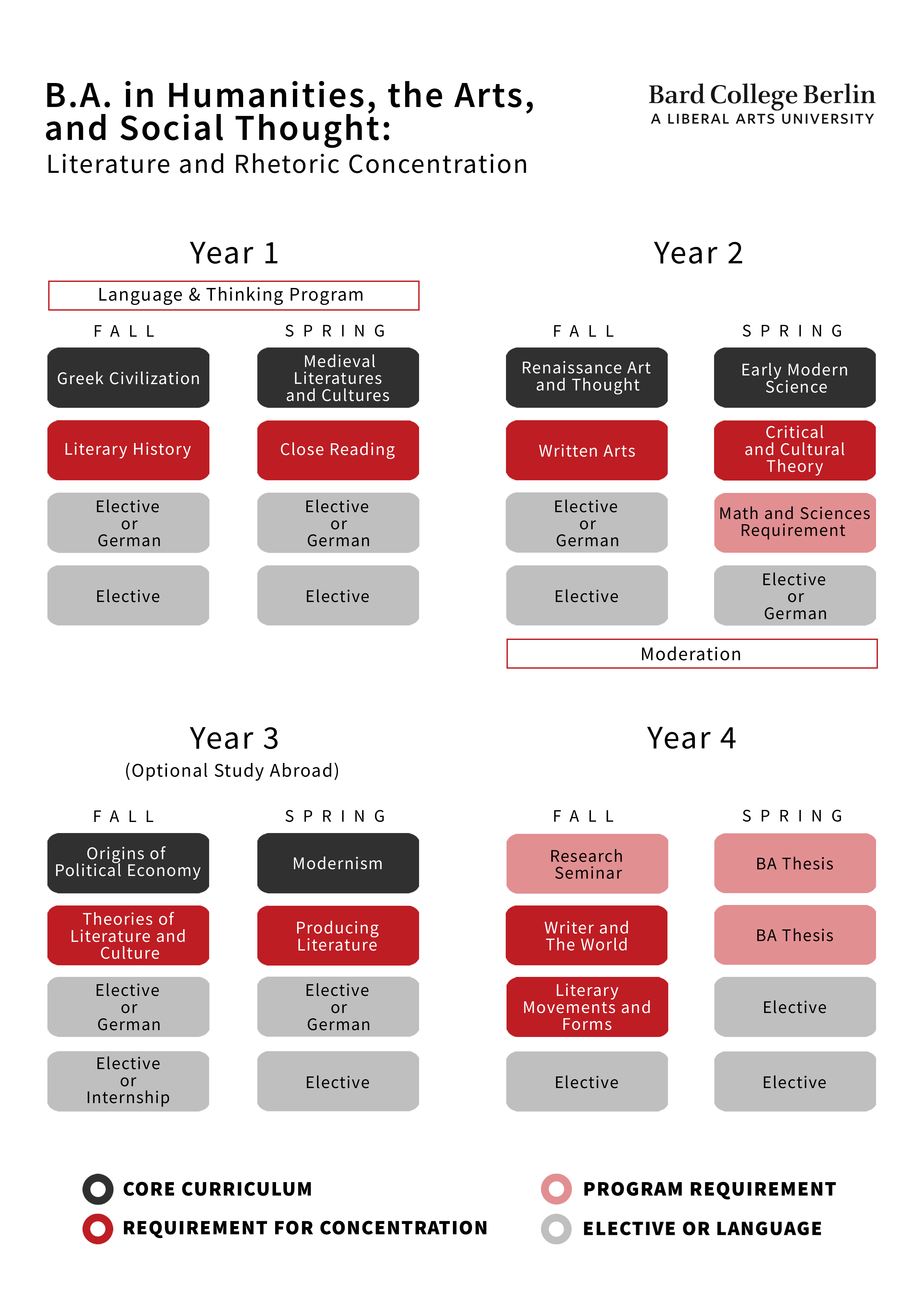 Curriculum Overview
Students in this concentration begin their studies with foundational coursework in both the production and analysis of literature. Advanced courses build on this basis, and incorporate a social analysis of the writer's 'place' in the world. For any given module listed in the overview above, several courses may be offered that allow students to fulfill the requirement.

Cultivating an interdisciplinary knowledge of the origins, structure, and affiliations of literary art, the concentration provides the tools and background necessary for bringing the strategies and insights of literary hermeneutics to the scrutiny of cultural norms and values as systems of language. The literature concentration at Bard College Berlin includes the opportunity to take courses in the practice of a variety of kinds of writing, from journalistic reportage to creative writing, in workshops at foundational and advanced level.

BCB Course List
Study Abroad Opportunities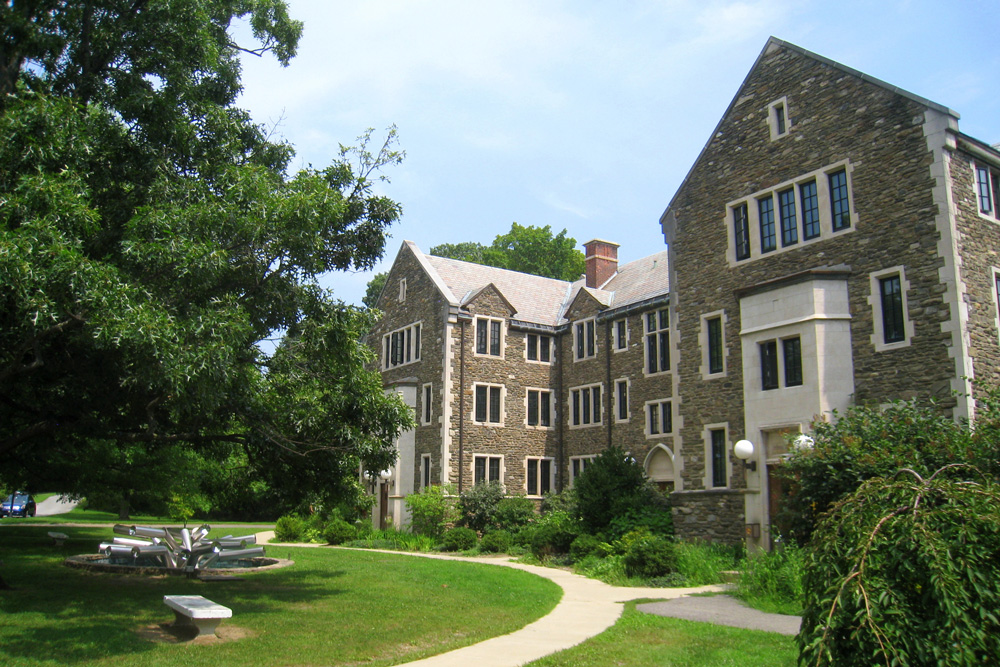 Literature and Rhetoric students may spend up to two semesters abroad during their third year of study. Students can pursue a wide array of coursework in literature at Bard College in Annandale-on-Hudson, New York. Students also can pursue study at Central European University in Vienna.

Literature and Rhetoric Faculty
Alumni/ae
Students who graduated from the Literature and Rhetoric HAST BA program have gone on to: