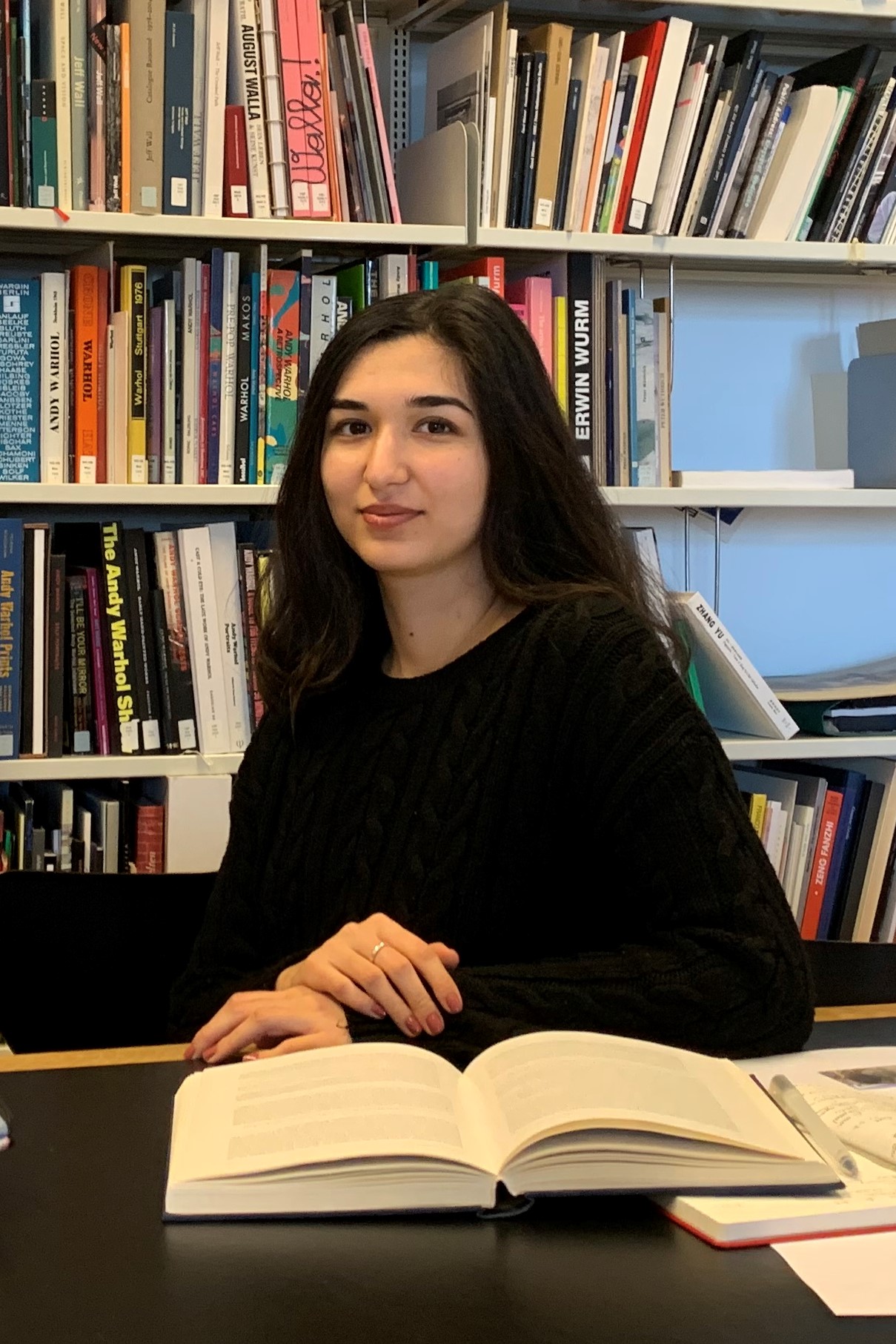 Aziza Izamova
Uzbekistan
BA in Humanities, the Arts, and Social Thought '21
Currently: PhD student in History of Art and Architecture at Harvard University
Which program were you enrolled in at Bard College Berlin?
I received a BA in Humanities, the Arts and Social Thought with a concentration in
Art and Aesthetics
in 2021.
Looking back, what did you most enjoy about your time at Bard College Berlin?
Coming not only from a different cultural background but also from a whole other educational system, I was surprised to learn about the unique student-faculty dynamic at BCB. Back home the relationship between the professor and the student is very vertical: the instructor lectures and the student absorbs the information. At BCB, not only are students encouraged to express their disagreement or suggest materials for the class, but they establish a very different relationship with the faculty that are sincerely interested in students' success. Office hours, film screenings and other university events were opportunities to create those unique relationships with students and professors. I feel very lucky to still maintain those connections.
How would you describe, in a nutshell, the experience of studying at Bard College Berlin?
BCB became not only the place to take classes but a place that gave me experiences I did not know I needed: it is where I learned about art history (the field I am pursuing as my long-term career); it brought me together with some of my dearest friends, and welcomed me into its diverse community.
Write briefly about one of your courses that left a lasting impression on you.
When I moved to Germany to study art history, I did not know anything about the subject, and was not aware of future professional prospects that this field of study may open and how it can help to improve the world. At university, I took an art history course that changed my life: Vision and Perspective with
Geoff Lehman
. Geoff's class introduced me to the field of art history, and then I took a course with
Aya Soika
that showed me the opportunities for future research: Expressionism, Bauhaus and beyond: German Art and National Identity in the 20th Century. Geoff and Aya, and so many other faculty members at BCB were very supportive of my research and career interests. Aya curated an exhibition that piqued my interest in the field, and which encouraged me to continue studying art history by looking into ways I can contribute and integrate my background, my past and the history of my home country into my studies.
Where are you now and what do you do?
I am a PhD student in
History of Art and Architecture
at
Harvard University
. My research interests include the Soviet and European avant-gardes, art production in Soviet Central Asia, and Islamic architecture.
Any advice you would give to students considering Bard College Berlin?
Learn as much about BCB as you can: read present and past syllabi, reach out to
current students
, and learn a bit about life in Berlin. Studying at BCB means not only taking wonderful and challenging classes but also interacting with the city and student community. It is fine to come with or without a clear idea of what you want to do — you'll have plenty of time to explore! Sometimes you'll be pushed out of your comfort zone, so be ready to make some exciting discoveries about yourself!
Learn more about Aziza's path to a PhD at Harvard in this
interview
.