Economics at Bard College Berlin is a unique course of study that includes a comprehensive training in the field to advanced level, a mastery of the fundamentals of political science and political theory, and a deep philosophical background through a core program in intellectual history. This combination allows an informed application of quantitative research methods to key problems in our contemporary moment. One example is an issue that forms the centerpiece of Bard College Berlin faculty research in economics: the threats posed by climate and environmental change and the challenges facing governments, communities and individuals in responding to this existential danger.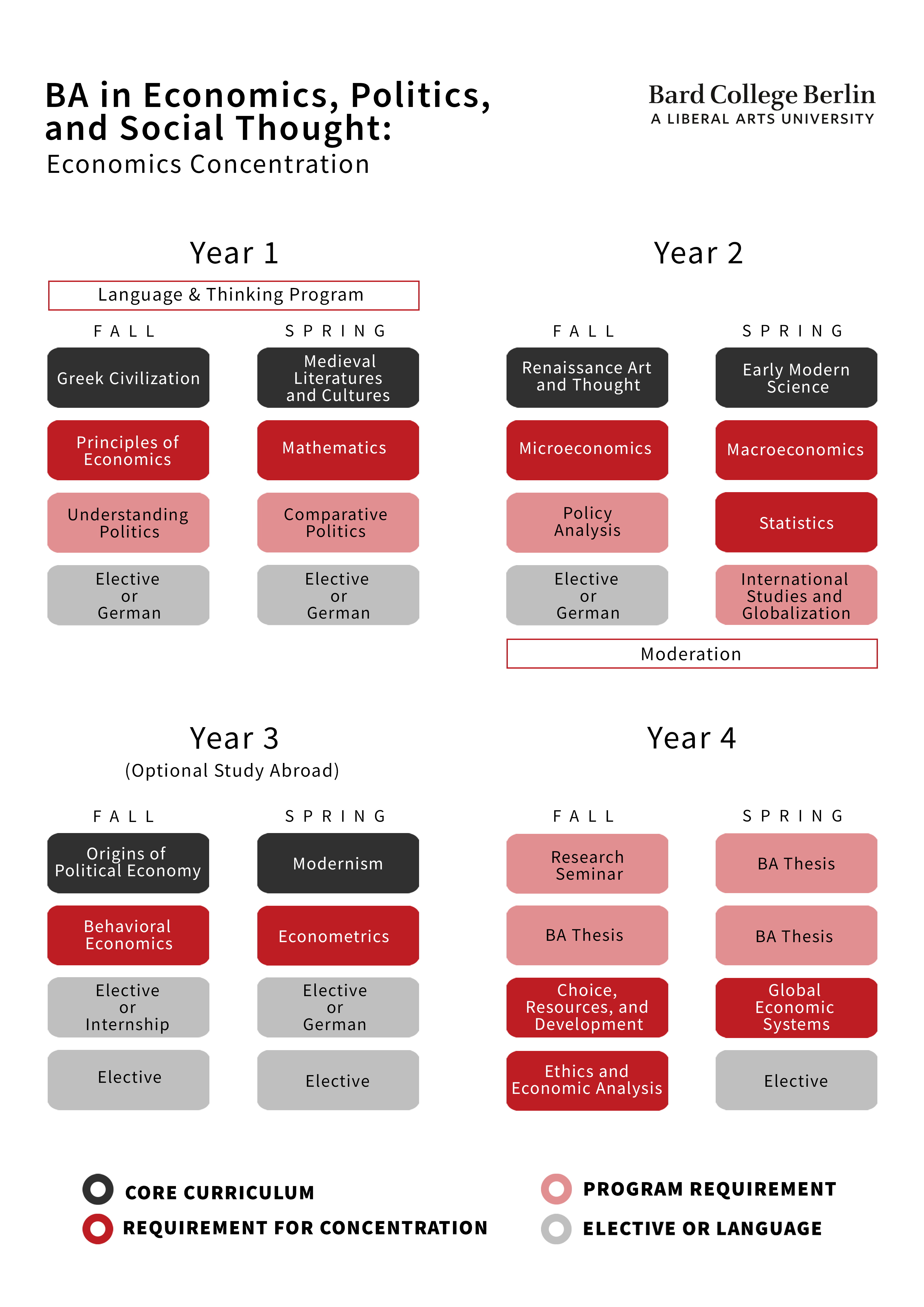 Curriculum Overview
Economics students begin their studies with an overview of economic principles and the mathematical foundations of economics. As they advance in their degree program, students explore economics on a global scale, investigate the ways ethics and economics intersect, learn how to understand and utilize econometric techniques, and learn how human decision-making behavior is viewed from an economic perspective.

In the first two years of study, you complete foundational courses in all the essential areas of economics and politics. Choosing to study at an advanced level in economics in the final two years involves the completion of courses in econometrics, behavioral economics, ethics and economics, development economics and the distribution of resources. Economics students at Bard College Berlin have the opportunity to pursue courses in a wide range of disciplines in the arts and humanities. Preparations for the final-year thesis project can also include a period of practical training or internship placement.

BCB Course List
Study Abroad Opportunities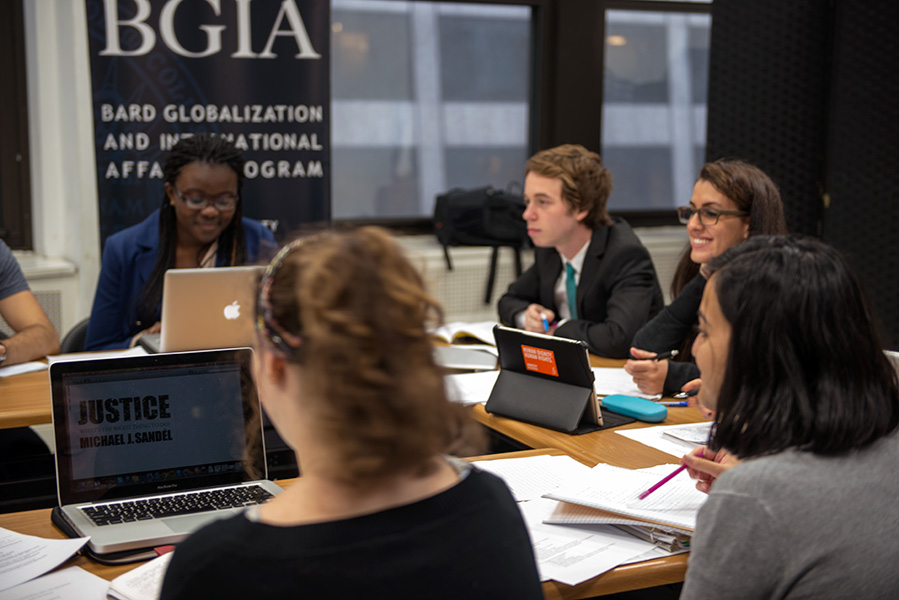 Economics students can spend up to two semesters abroad in their third year. Many students opt to pursue an internship in New York City with the Bard Globalization and International Affairs (BGIA) Program. Within the Erasmus exchange program, Economics students also have the unique opportunity to study at the University of Bologna, which offers students courses ranging from Economics and Politics to more broad studies of social science. Or, students may opt to study at Bard College in Annandale-on-Hudson, New York, which offers a wide breadth of economic coursework in an American liberal arts context.

For a full list of options visit the Study Abroad page. Study Abroad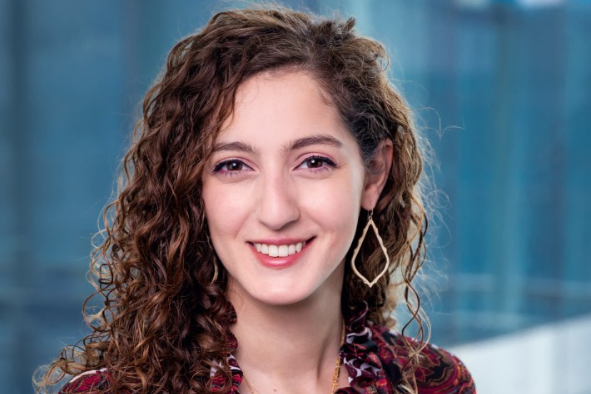 Palestine
Currently: Executive Economist at Deloitte
"As an Economics student, I learned to consider issues of social justice and ethics, and confidently express my opinions. Bard encouraged me to speak out whenever I witnessed injustice, and to embrace uniqueness and difference when I encountered them. My experience at Bard armed me with knowledge, and nurtured my curiosity."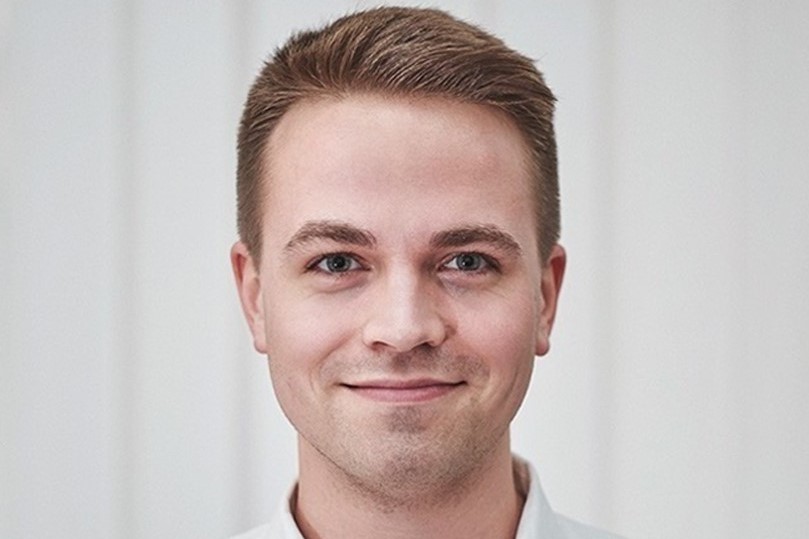 Czech Republic
Currently: Project Manager in business development
"Bard College Berlin provided me with the basic and practical economic education upon which I can easily build, so that I can then specialize in any direction I want. Furthermore, the liberal arts approach broadened my understanding and awareness of where and how economics fits within our societies. This, I believe, provided me with an advantage in the labor market as well as my future studies."
Students who graduated from the Economics EPST BA program have gone on to: