Studying politics at Bard College Berlin involves the acquisition of a comprehensive knowledge of quantitative methods in the social sciences as well as familiarity with the central concepts and questions of political studies and political theory.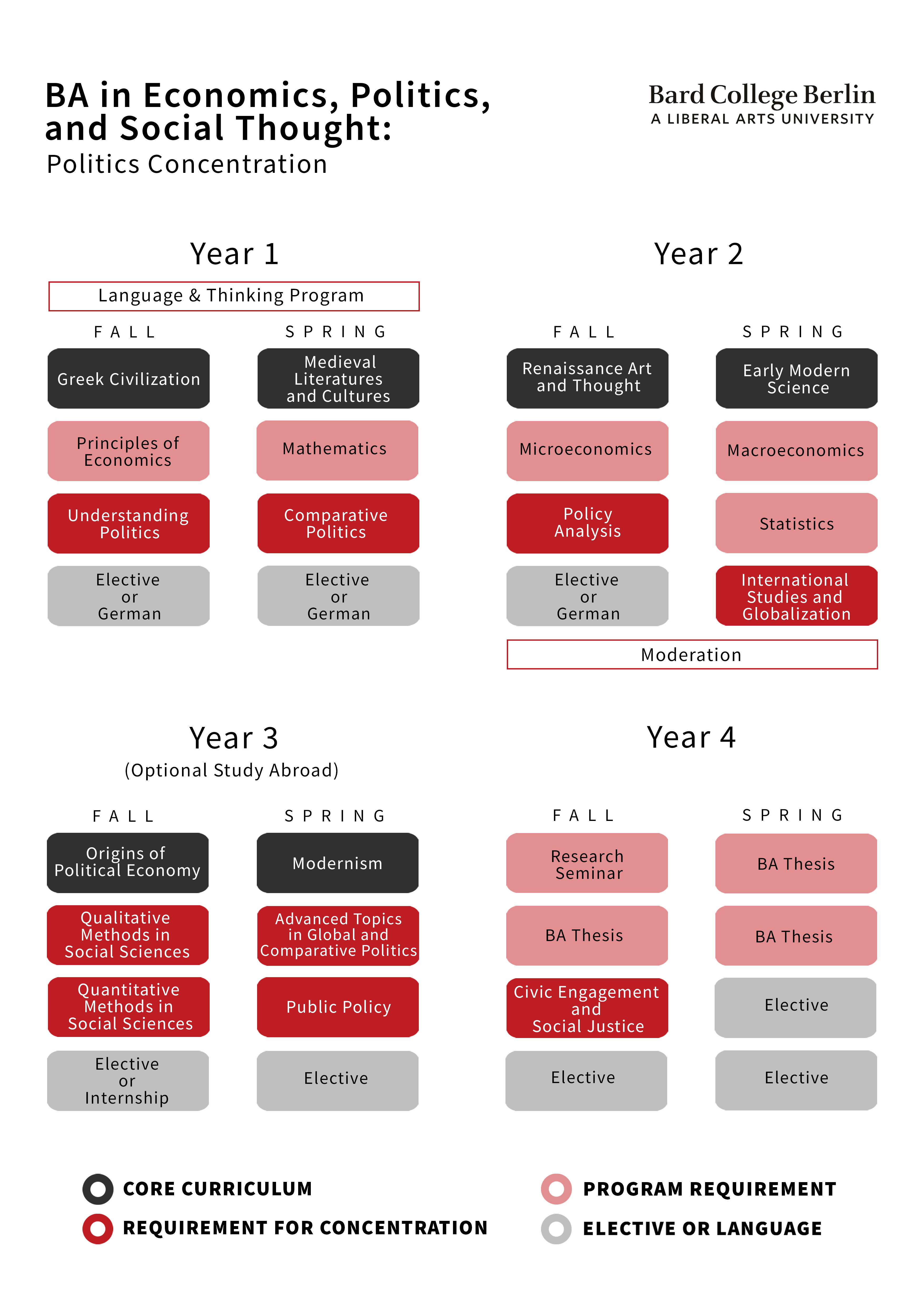 Curriculum Overview
Students in the Politics concentration begin their studies with a foundation in political thought, international relations, and policy analysis. As they advance through their degree program, they take on coursework in public policy, philosophy, and social justice. For any given module listed in the overview above, several courses may be offered that allow students to fulfill the requirement.

At the foundational level you complete a combined sequence of essential modules in both economics and politics. At the advanced level in politics, courses encompass the examination of pressing contemporary issues and challenges, such as globalization, income inequality, labor policy, migration, and public health. Quantitative methods and their application continue to be an important feature of the program at this stage. Students of politics can also deepen their awareness of influential figures and movements in political philosophy. The advanced modules further civic engagement through courses focused on project organization, leadership, and activism within communities and in society as a whole. Politics students may take advantage of a wide network of opportunities for relevant study abroad in the third year, and of the option to pursue a period of practical training.

All politics students undertake a thesis project in the final year, and complete the core program in intellectual history, which provides a thorough cultural and philosophical background for work in this concentration.


Study Abroad Opportunities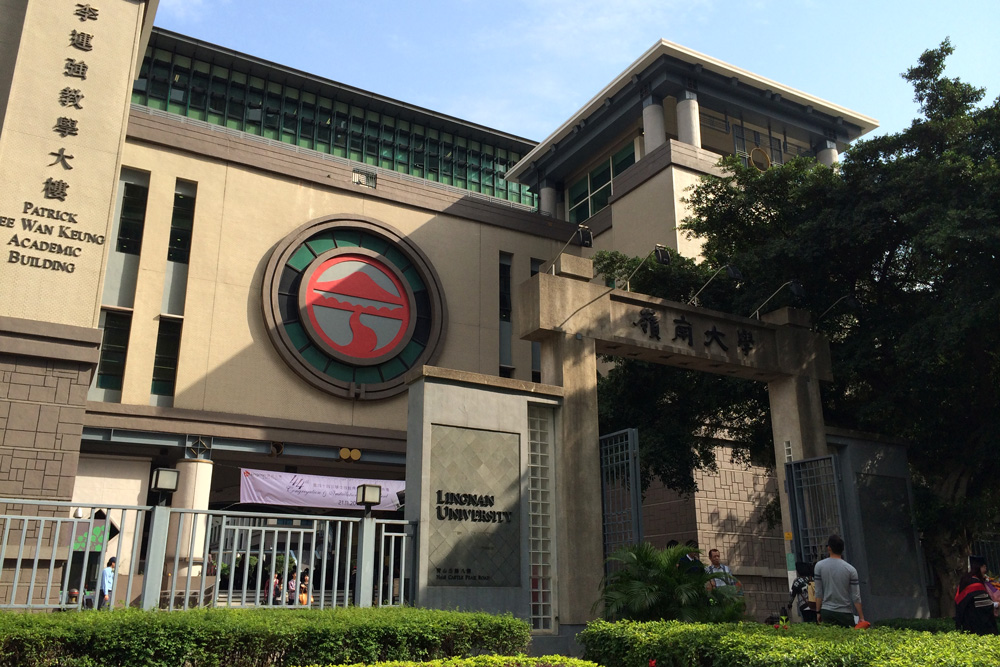 Politics students can choose to enhance their study of the field by spending a semester or year abroad at an institution with a specialized program in their area of interest. Of special appeal to politics students is the combined internship and political studies framework of the Bard Globalization and International Affairs program in New York City, or the social sciences programs of Sciences Po Paris and other Sciences Po campuses in France. Also of particular interest is the politics program of Malmö University in Sweden, and the study of political science at all of BCB's other partner universities: Bard College in Annandale-on-Hudson, New York; Lingnan University, Hong Kong; and the University Colleges in Amsterdam, Utrecht, and Leiden.

For a full list of options visit the Study Abroad page. Study Abroad
Chile/Netherlands
Currently: Expansion Associate at a green transit tech firm
Bard College Berlin provided me with a strong theoretical framework with which to analyze current issues. When faced with a question, I am able to relate it to greater themes and have these influence how I come up with an answer. This skill has helped me critically evaluate professional and personal decisions and I trust it will continue to aid me in the future.
Students who graduated from the Politics EPST BA program have gone on to: