What is the relationship between politics and morality, or between politics and truth? The Ethics and Politics concentration introduces you to the fundamentals of the study of political science (comparative politics, international relations, policy analysis) but also considers essential questions about the nature of politics. The concentration includes the opportunity to address specific contexts and national histories, and incorporates contributions from experts shaping current government policies, and from activists in political struggles. Its aim is to address contemporary problems with a depth of philosophical and practical knowledge.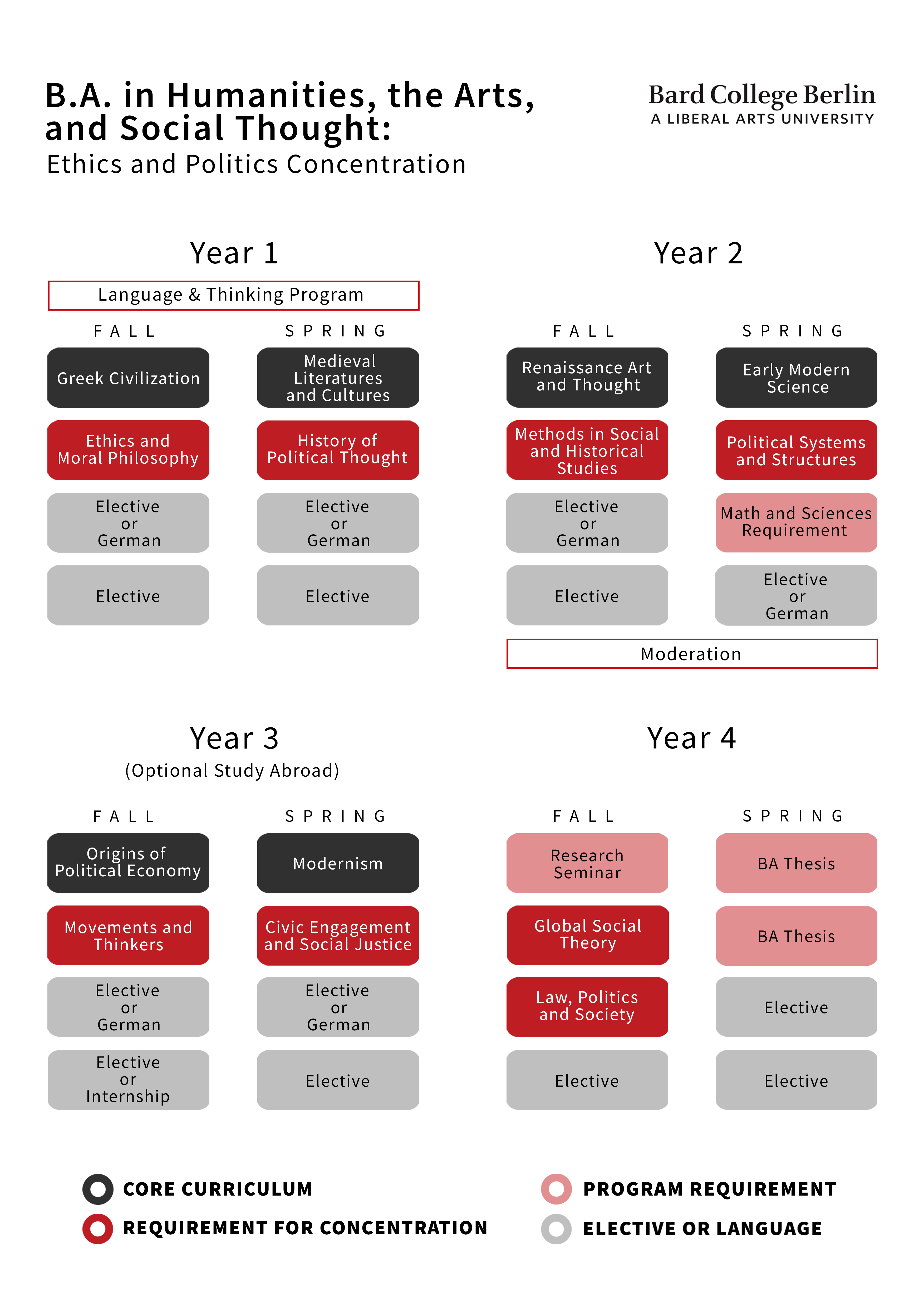 Curriculum Overview
The Ethics and Politics concentration exposes students to both theoretical and applied coursework. Courses in philosophy and the history of political thought are coupled with training in social science, research methodology, and surveys of real political institutions. For any given module listed in the overview above, several courses may be offered that allow students to fulfill the requirement.

Courses include exploration of the classics of political thought and more recent contributions to this field, as well as central figures and movements in the history of philosophy. Alongside these indispensable disciplinary and theoretical tools, the concentration offers a practical engagement with research in the social sciences, introducing key methods in historical and social analysis. Civic engagement plays a part in both the scholarly and the more hands-on elements of the concentration, with courses that support the development of projects and initiatives in the community and wider society, and that examine the issue of what it means to be a citizen in a globalized but still divided and unequal world.

BCB Course List
Study Abroad Opportunities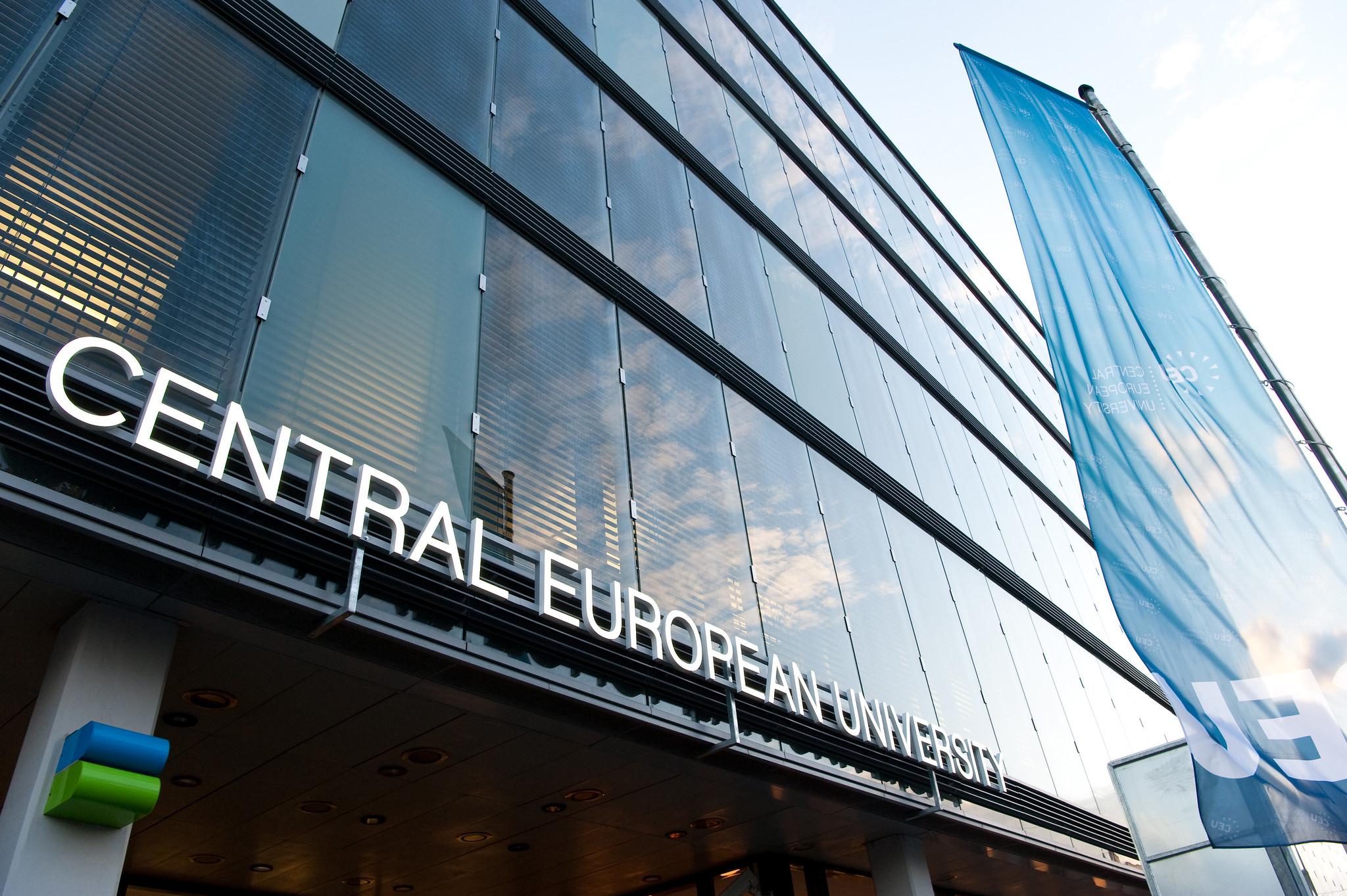 Ethics and Politics Faculty
Ethics and Politics Alumni/ae
Students who graduated from the Ethics and Politics HAST BA program have gone on to:
France/USA
Currently: MAS in Transitional Justice, Human Rights, and Rule of Law at the Geneva Academy of Humanitarian Law and Human Rights, Switzerland
Studying at BCB gave me a very broad view on a multitude of ethical, political, and philosophical elements which prepared me well for my current humanitarian career.
Germany
Currently: works in cultural mediation at the Akademie der Künste, Berlin
"Studying at BCB also meant starting to learn how to live, grow up and be a responsible, well-adjusted citizen."